Text: Giedre Paliusyte
There is more – and less – to Lithuanian tourism than what you may have thought. Lithuania is not like Spain, England, Thailand or USA, but if you are ready for some different experiences, then Lithuania is definitely the country for you. You can even save a good deal of money on many special services and products here. Maybe it's your turn to discover the world of Lithuania?
Here are some examples:
Hair tourism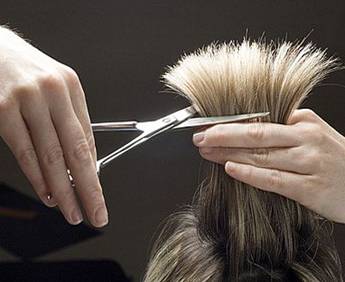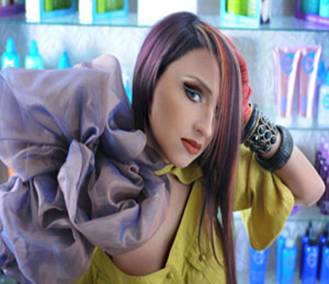 Picture from http://www.grozionamai.lt/index.php
Get your haircut done by a professional for a very decent price. Hairdressers in Lithuania are many. In the uptown market they can be somewhat pricy, but compared to the average in other European countries your visit can be rewarding.
A visit in a good modern kirpykla starts at Lt 20,-, but can go up to 300 or more depending on how much luxury products and work you want them to put in to your top floor. The language level varies, but many manage English quite well. And the outcome is often better that at a Western hairdresser. Yes, I mean it!
Interested? Then click here to see a list of beauty salons all around Lithuania: http://lithuania.yoolk.com/categories/1/lt10006 
Spa tourism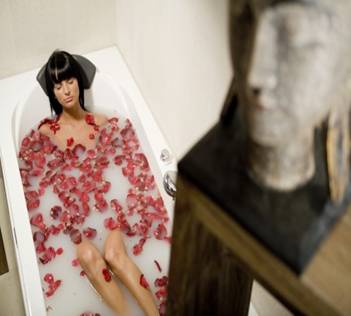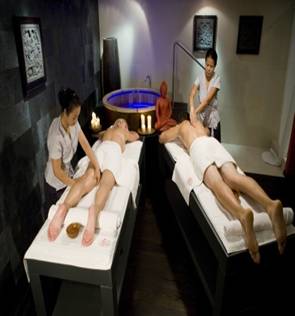 Pictures from http://blog.delfi.lt/metadoxil/3301/
Lithuanian spa centres offer therapy as well as relaxation massages, beauty treatments galore and several baths in salty water or mud for that matter. The number of spas in Lithuania is growing. Investment funds show an increasingly growing interest as well. Spa tourism is booming and is by many tour operators said to be one of the main reasons to visit Lithuania. Price for an all body massage in a high level place starts at 70 Lt (20 Euros).
The spa towns of Druskininkai and Birstonas represent the ultimate in Lithuanian health spa offers. In these two small picturesque towns, famous for their natural mineral waters and peaceful environment, a number of serious actors with centuries of experience are available. From the Soviet days a stay in one of the sanatoriums is highly regarded medicine to ward of anything from psychological issues to hurting bones and muscles. A number of places with professional staff and procedures can be found in other cities as well. In Vilnius Sothy's is a new place said to be upper class. In Kaunas Sauleja has a good reputation.
For more check this list of spa around Lithuania centres: http://www.savaitgalis.lt/lt/pramogos/grozis_ir_sveikata/spa_centrai/
Car and camping tourism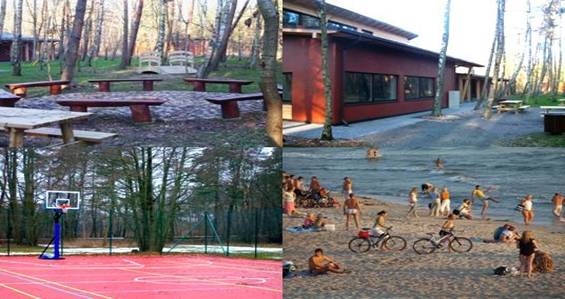 "Pajūrio kempingas " (Seaside camping) Klaipėda (Giruliai)
To get around Lithuania is easy. By post-Soviet standards, the highways are excellent, good maps are on sale and since Lithuania is a small country it is easy to cover in a short time. Have in mind that some drivers think Schumacher is their middle name so always expect certain surprising moves along the way. Traditionally campsites have been a bring-your-own-tent-thing with a signpost and a waste-basket. Some modern sites are emerging, but it is still a long way to go to live up to the standards of other European countries.
Some campsites though, are quite close to the capital of Lithuania and also there is  camping in Vilnius city. One of the best known campsites is near the tourist town of Trakai. It has everything you can dream about as a camping tourist, a scenic lake included. Campsites operate with stars, five star camping being of the best quality. But do not expect too much. The businesses are new and under development and standards are variable, stars or not. Expect to pay from. 5 Lt (1.50 Euros) for a tent, around 30 (E 9) for a camper van and from around 50 Lt (15 Euros) for a bungalow. Hiking and camping is free for all in the open nature, with some restrictions in the National parks.
For more check this lists of campsites:
 http://www.europe-camping-guide.com/en/list/lithuania/
Nature tourism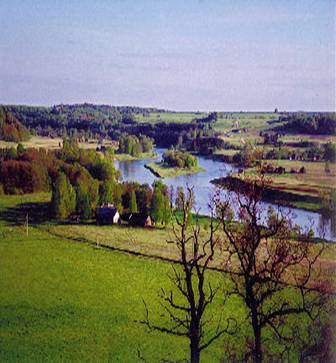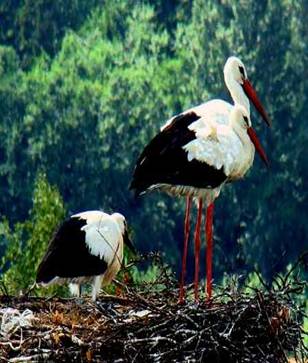 Lithuania, though small, has vast areas of open space. The national and regional parks are excellent options for those who want to hear the wind in the willows and observe birds in the wild. Sports' fishing is big. Hunting is coming. The parks can and should be granted funds to develop healthy tourism and to keep them clean. The most trafficked routes tend to be a plastic bottle safari, rather than a walk in the park. A provocation: Lithuanians love nature, but expect someone else to clean up...
For more about the nature in National parks of Lithuania see: http://www.travel.lt/turizmas/selectPage.do?inlanguage=en&pathId=298

 Booze and beer tourism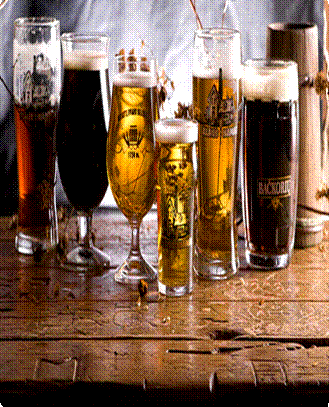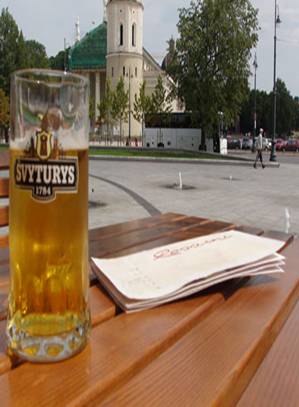 For the thirsty traveller Lithuania has a lot on offer. Duck into any bar and find excellent light, crisp beer on tap. A number of other varieties are available. Organised trips to breweries and beer regions are being arranged, but it's not a big thing – yet. Gradually it is becoming more and more popular both among the locals and the visitors of the country. Spirits in Lithuania have old tradition and new recipes seem to hit the market on a monthly basis. The prices might make you smile double! Just order "The stick" from booze giant Stumbras - it is a piece of wood with holes made for six traditional shots. It will give you a small idea of how the local sweets and bitters taste, and a big possibility to forget it all before dawn.
For the list of places for a drink around the country see:
http://www.ringo.lt/katalogas/Kavines-barai-restoranai-picerijos/-/40
A short TV show can give you a hint of the variety and quality of alcohol in Lithuania: http://www.youtube.com/watch?v=4gCJMR4FeYc&feature=related
Body art tourism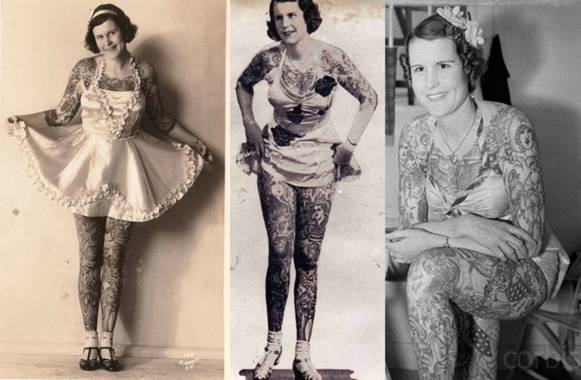 Betty Broadbent (1909-1983) — was the most famous tattooed attraction of all time
Even housewives got tattoos nowadays and Lithuanian artists can offer high standards in clean facilities. Either if you want Ozzy Osborne style or something more discrete, the tattoo studios of Vilnius can pin it on to you for descent prices. If you feel like hooking more metal on to you, be it in your ears, nose, lip or...(well, let it be of your choice), the same saloons do this as well.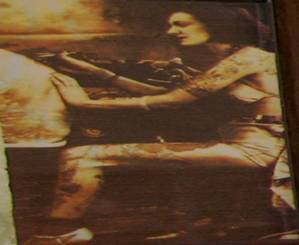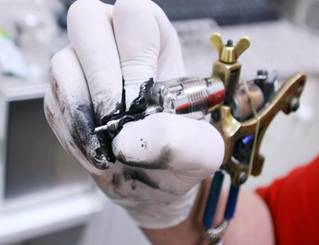 For more see: http://www.ringo.lt/katalogas/Tatuiruociu-salonai
Nail Tourism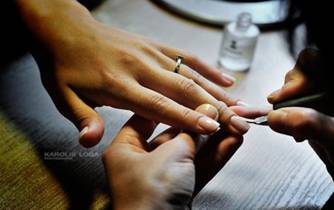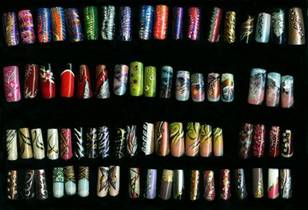 Pictures from http://www.grozionamai.lt/index.php
Put your hands into other people's hands. The manicure saloons are many and prices can be extremely good measured with Scandinavia. Not only for women that want to sharpen their claws, guys do it as well. A light trim, fake nails, polish, painting or high level artwork - you choose! Prices from 10 to 30 Lt (3 to 10 Euros). Many girls from Western Europe will come for the sake of this, if they get to know about it.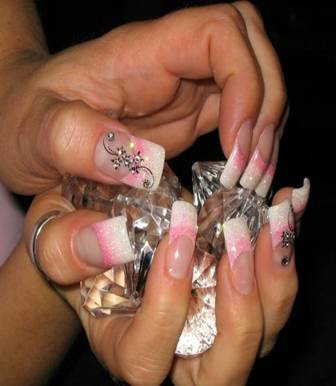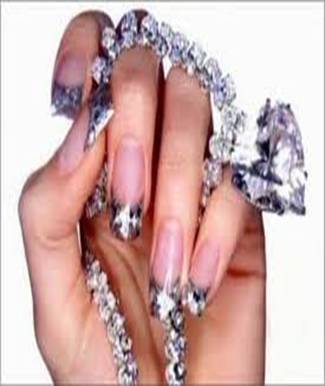 Click here to see a list of beauty salons all around Lithuania where such procedures can be performed: http://lithuania.yoolk.com/categories/1/lt10006
Fair tourism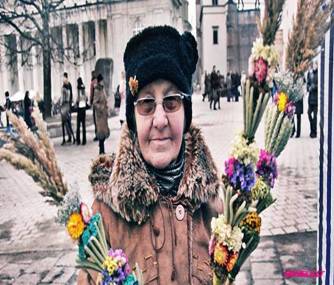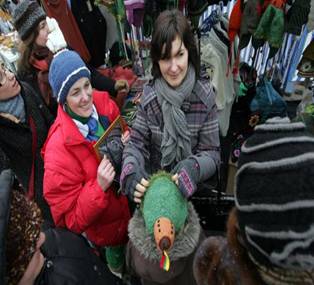 Pictures by Vytenis Kriščiūnas, 7th of March 2009
In order to experience a country's soul, you have to visit the markets and the houses of prayer. To experience a real busy eastern European market is still possible and recommended. Old bobutės selling knit work, potato mongers, mountains of mushrooms, herbs, old car parts, fish, new car parts, tools, socks, shoes, cigarettes and kittens. Some foreign tour buses actually park at Gariūnai near Vilnius. Many modern Lithuanians tend to shrug when the markets are mentioned, but remember that many foreigners find this cool and cost-conscious. Guided tours in English to Kalvarijų market anyone?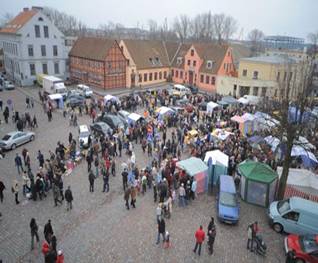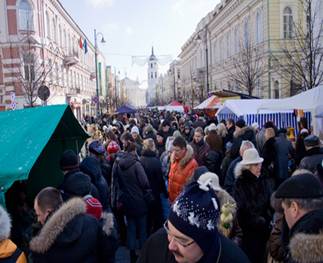 Picture from www.ve.lt
For a list of markets in Vilnius see: http://www.vilnius-tourism.lt/topic.php?tid=67&sid=116&aid=495
Air tourism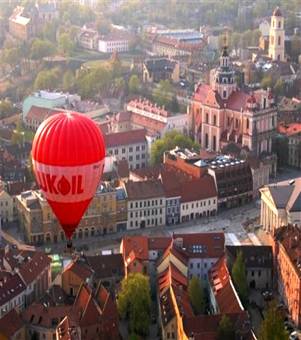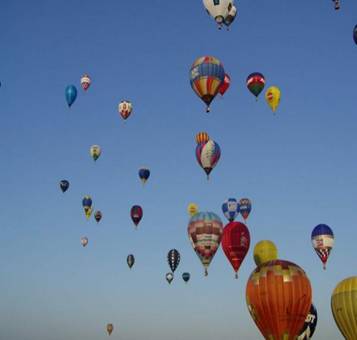 There are not many capitals in Europe where you can fly a hot air balloon over the rooftops on a warm summer evening. In Vilnius you can! Sky diving, bungee jumping, glider planes and all sorts of daredevil fun is organized and if the activities by themselves are scaring, the prices are not!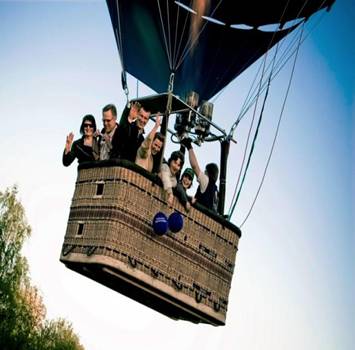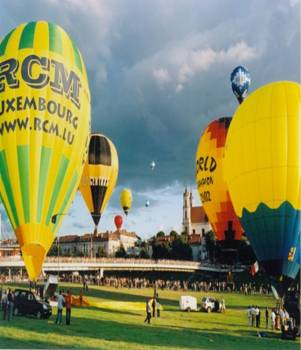 For more information about the sightseeing flights and skydiving see: http://www.orobalionai.lt/en/services
Church visitors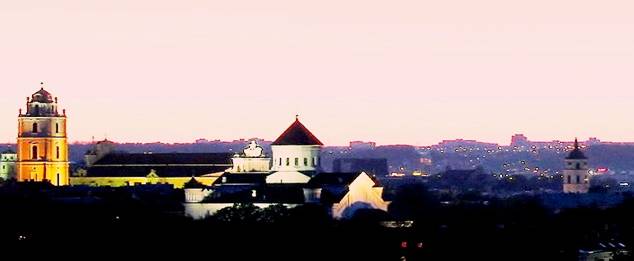 The churches of Lithuania are many; some of them date back to the 11th century. In Vilnius Old Town alone there are 28 churches worth visiting for many reasons! Many groups are already coming just to see the churches. Historical, architectural, educational visits are made. From outside and from the inside all of the churches are small distinct worlds and it is sometimes hard to believe that for fifty years some of them were used as warehouses or even as museums of atheism during the Soviet occupation. Although Lithuania was the last nation in Europe to become a Christian, much of its history and mentality of the people can be explained and understood by following the history of the Church. The number of different beliefs and religions in Lithuania was always a sign of different nations living together in peace. The new signposts located in front of each Church are giving a short history about each building in English, which is an excellent touch from the authorities' side...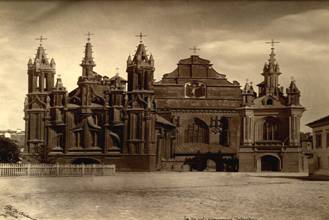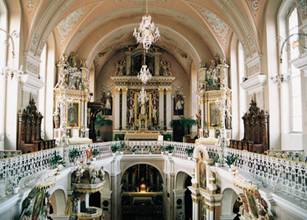 For more information see: http://www.lcn.lt/en/bl/sventoves/
Historical tourism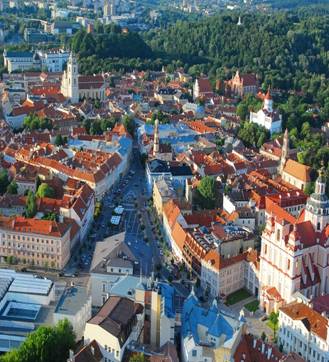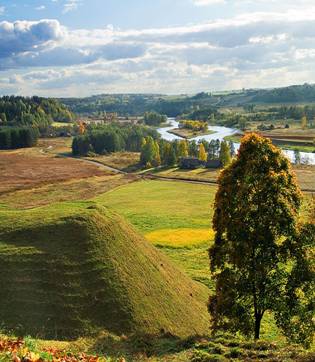 The Germans come to Klaipeda and Neringa to see Hansa-history. The Italians are coming to see renaissance art and Italian influence in Vilnius. The Jews are coming in high numbers to visit Vilnius, the former Jerusalem of the North. These groups are big, but can easily grow if the ground is being prepared better. Lithuania's own history is interesting enough for history freaks and has a big potential!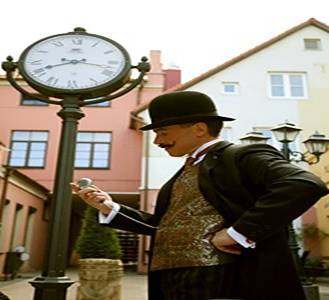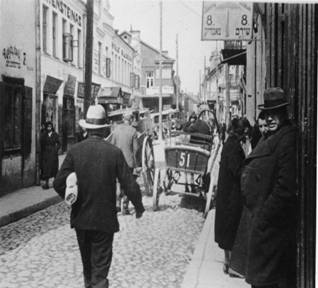 Picture taken from http://www.klaipedainfo.lt/en/
For more see: http://www.lithuaniatourism.co.uk/index.php?id=378
Business tourism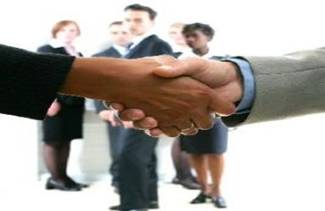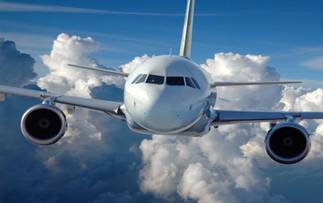 Business or pleasure? Some come for business only. There are organisations arranging trips for foreign investors to come and see. Some come by themselves. But there is a general idea that much more can be done to attract this group. We have met foreigners buying glass, firewood, toys, linen, baskets, buildings and cheese. Some of them are observed in the bars as well. So much for "business only…"
Conference tourism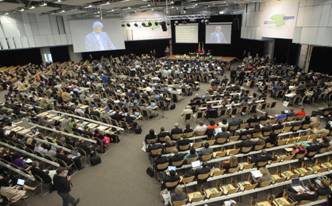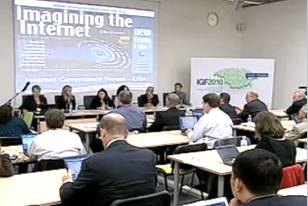 Lithuania seems to be a very attractive place to arrange big international conferences, be it is business or politics. Even a small conference can prove to be reasonably priced in Lithuania. There are already some players in this market. The hotels are looking out for this in the low seasons. Joining forces is obviously a keyword for getting more conferences to the country.
For more see: http://www.stat.gov.lt/en/pages/view/?id=1638,
http://www.conferencelithuania.eu/
'Sensual' tourism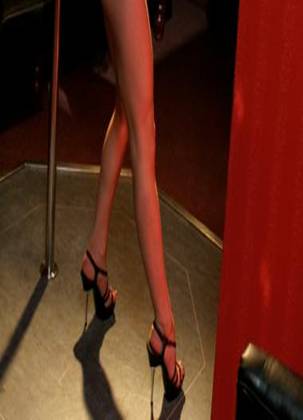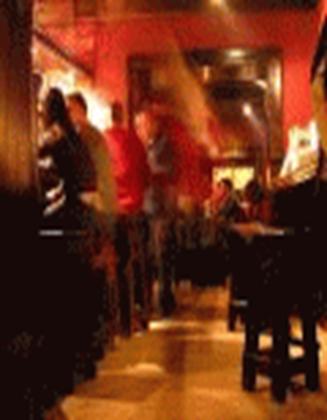 The number of clubs where the ladies don't wear too much, are visual in Lithuania. Some are raising moral questions about this. Others love it. The stag-party segment in the market is here already, though it seems like Riga has attracted a bigger crowd than Vilnius. We won't go into details about what's happening behind the shoulder of the bouncer, but close encounters between performers and guests has been reported.
Many foreign men mention that the beauty of the average Lithuanian girl is astonishing. It is still free to walk the streets and look. Hmmm...
For more see: http://www.strip-magazine.com/guide/index.php?page=club_search&country=29
Clinic tourism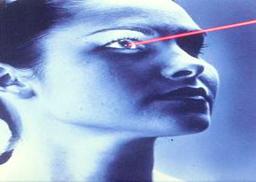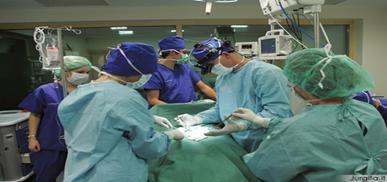 Picture taken from: http://www.sugihara.lt/lt/                                           The Vitkus clinic
Beautification done with knife or body contour surgery, as it now so beautifully being called, is good business in Lithuania. If you need to lose 50 kilos in some hours, it can be done here as elsewhere in the World. Lithuania Today has in earlier issues spoken with The Vitkus clinic and GK Clinic (both in Vilnius) that specialises in different areas with knife as well as laser tools. As none in our staff have first hand experience with this, we have to take their word for it that they are good at it. These are serious businesses run by experienced educated people. The prices in Lithuania are considerably lower than in Western European countries. The people speak foreign Languages and some clinics already have a long line of foreign customers.
For more see: http://www.yoursurgeryabroad.com/cosmetic-surgery/lithuania/
Dental tourism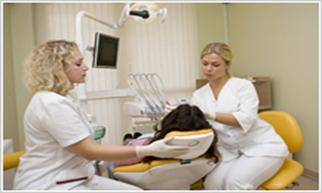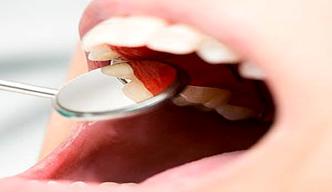 Picture from http://www.eokdens.lt/lt/apie-mus/
How painful it might be, the price and quality level of Lithuanian dentists makes many travellers consider touching up their grin when they hear about price differences. Apart from the traditional drilling and filling business, the cosmetic part of dental work is being done with care, pride and quality. Besides, one can find the prices rather interesting. While in a country like Norway the price for a consultation including x-ray is around 350 Lt (100 Euros), it can be done for 50 Lt (14 Euros) in Vilnius. But have in mind that a pre-registration is needed, especially before the holidays when Lithuanians living abroad come and invade the dental offices.
For more see: http://www.ringo.lt/katalogas/Stomatologijos-kabinetai-odontologija
Active tourism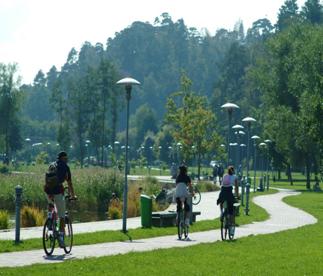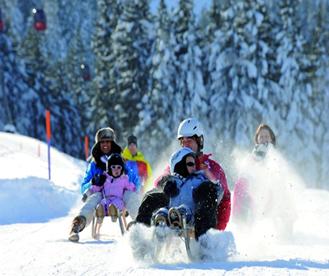 Our opinion is that if you are going to run, you might as well run in Lithuania as anywhere else. For bicycling the country is perfect. Tourism authorities in the costal region are proud of their bicycle routes. Anywhere else in the country you pedal through a network of roads and paths, though a good map is needed. Water and winter sports are a coming thing, wind - as well as motor powered.
For information about extreme sport for the extremely active see: http://www.extreme-sports.lt/pages/jegos-aitvarai.php

Visitors who come to Lithuania want to discover something new and different from what they traditionally are seeing or experiencing. People can choose to make the rounds to the standard cultural places, or to follow the alternative roots and activities. Either way the trip will be unique and memorable. Why? Because there is no other Lithuania in this world!