Vilnius became a shopper's paradise during the last decade when plenty of massive shopping malls were opened all over the city. There are three large American-style shopping malls here; Akropolis, Panorama andOzas. Akropolis is famous for its enormous number of shops, restaurants, coffee corners, plus its bowling and cinema facilities. You can also ice-skate or watch professional ice-hockey. Ozas is the newest mall, next to the aqua park Vichy Vanderparkas. There are also several smaller shopping centres, like Europaclose to the city centre. Kaunas is also a city of shopping malls in the city outskirts. The main ones areAkropolis, Mega, Molas, Savas, HyperMaxima, and Urmas. Klaipeda is a major shopping centre for people from the western part of the country, as well as for visitors from Latvia and Kaliningrad. The main shoppingmalls here are Akropolis, Arena, Studlendas and BIG. Many people arriving to the city on cruise ships also do their shopping in Klaipeda. Prices are good and the selection of goods truly wide...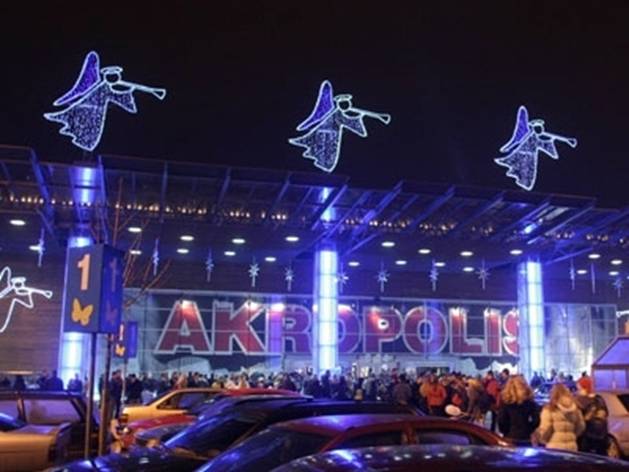 Akropolis shopping mall in Vilnius opened
in 2002. It has a gross area of 110.000 m2 and is the largest in the
Baltic countries. It attracted more than 13,5 million visitors per year in 2009.