We went there today, and who didn't we meet!
I wanted to find out how genuine the Kaziukas Fair really is, so I went there today with my 13-year old Norwegian-Lithuanian daughter Cassandra (13) who speaks Lithuanian fluently. We met some fantastic people that we now will introduce you to: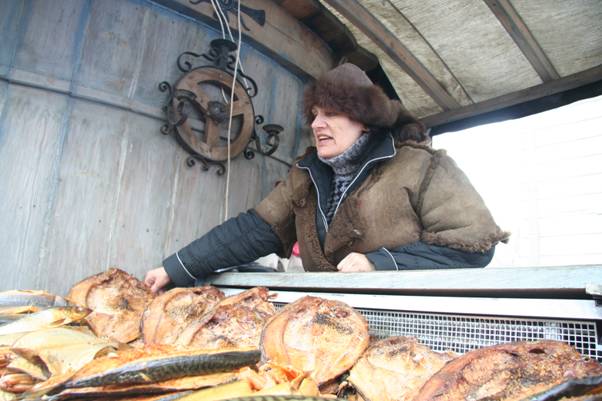 IRENA FROM PALANGA
Irena has been running more than 300 kilometres with her van, from the seaside town of 
Palanga to Vilnius, to offer smoked fish to the market visitors.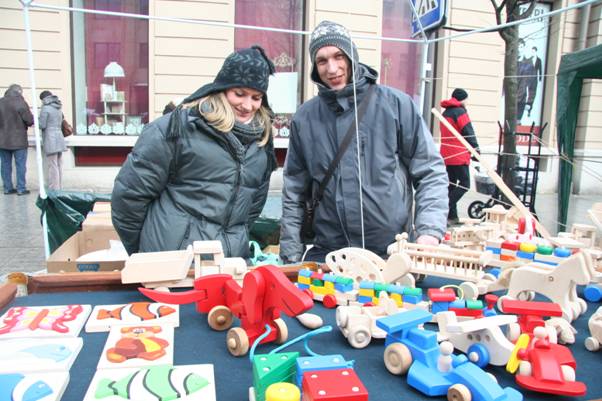 JUSTINA AND PAULIUS FROM VILNIUS
This pair produces wooden toys from their workshop in Vilnius. Genuine, made of real wood! Plastic? What's that?