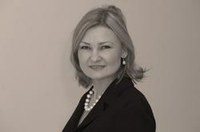 Rūta Vainienė
The Government has given the go-ahead to the idea of the bankruptcy of natural persons, but it still needs to be endorsed by the Parliament. Therefore we warned the legislators once again that this move would be unsound since it would foster people's irresponsibility, provoke living above people's financial capacities and engender other negative results. The government is constantly speaking about improving the business climate; however, speeches remain speeches and, on top of that, authorities devise new regulations and sanctions for corporate executives. We strongly oppose such "improvement" of business conditions and propose other solutions.
We reminded the policy makers about the inveterate flaws of the social security system (Sodra), also highlighting that sweeping changes need to be undertaken to amend the situation.
More information on our activities can be found in our webpage www.freema.org.
Rūta Vainienė
President,
Lithuanian Free market Institute