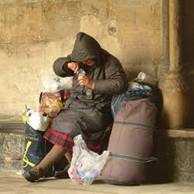 Eastern European support for democracy has been eroded by the global financial crisis, which cut living standards, a survey by the European Bank for Reconstruction and Development and the World Bank showed.
Backing for democracy as a preferable political system fell last year in 18 of the 29 former communist countries where the EBRD invests, compared with a previous survey in 2006, the London-based lender said in a report today. In 11 nations, less than 50 percent of the respondents "clearly" prefer democracy, the survey showed.
"Of these, Latvia, Lithuania and Romania experienced particularly sharp economic contractions during the crisis," the report said. "This could explain their lower support levels for a market economy, but it scarcely provides a reason for the declining preference for democracy."
All of the Eastern European economies are growing for the first time since 2008 after being the worst hit among emerging markets by the global credit crunch with inflows of investments and credit drying up.
Read more at:
http://www.bloomberg.com/news/2011-06-29/eastern-europe-support-for-democracy-slips-in-crisis-poll-shows.html