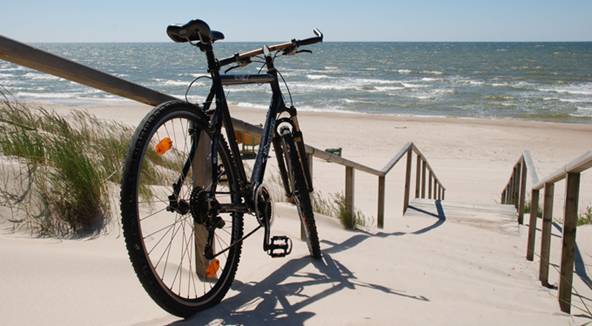 Palanga and its Vanagupe Hotel is among the author's top Lithuanian favourites.
Photo: www.vanagupe.lt
Text: Thomas Danielsen, Baltic Travel Partner
After writing an article about the paradox of Lithuanian tourism, where I am not only negative, but also sarcastic and patronizing towards the people in charge of Lithuania tourism, I was thinking that it is time to try to write a positive article about Lithuania and tourism. The fact that I have called Lithuania home for 7 years and have worked with tourism (read: promoting Lithuania) for almost as long, there must be something good or great to show the international tourist. And believe me, it is! Vilnius especially, but also Lithuania in general, has a lot to offer in terms of being a tourism product. It is the seemingly total lack of strategy, knowledge and understanding of the concept of tourism and marketing of it that frustrates me (and I am not alone)!
 
It is possible to make a rather long list of what is "good" and what pose as an "opportunity" within Lithuania as a destination for the incoming tourist. However, one does need to bear in mind that there are many markets and many segments. So what might be of interest for one market/nationality might not be so appealing to another. I think that Vilnius has the most to offer in general, but again, depending on market, Klaipeda and Nida and the areas close by, due to this region's historic links with Germany, might have more interest for the German market than Vilnius. But I would claim that the key products that Lithuania has on offer today, is what I will briefly state (I am not saying that these are the only ones - but from my point of view some of the more unique ones):
 
The capital of Lithuania, Vilnius, has to be in the first place. It has a beautiful UNESCO world heritage listed old town with many beautiful sights within itself. A simple stroll in the old town is a treat.
 
Uzupis is the most "undervalued" place in Vilnius
 I think the bohemian area of Uzupis is the most "undervalued" place in Vilnius in terms of tourism and holds a great potential for tourism development in the future (think Notting Hill in London, Montmartre in Paris, Grünerløkka in Oslo, "The Valley" in Brisbane).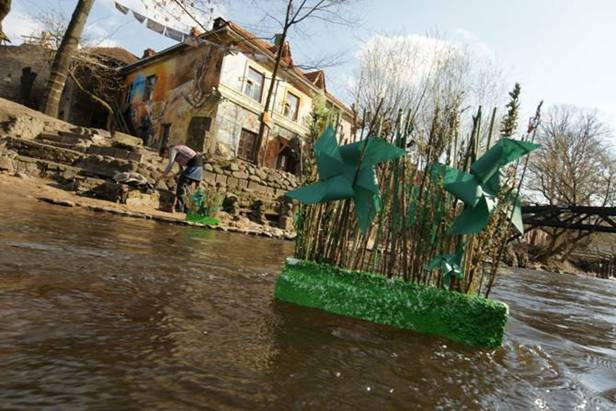 Užupis is an urban area of Vilnius characterized by dilapidated buildings, courtyards and side streets that haven't been renovated for decades. Photo: Andrius Ambramavičius 
Talking about Vilnius for business tourists, there are pretty good facilities for conferences (though limited), but it is for incentive groups Vilnius really excels. The more popular activities which our agency sells is our very own "Vilnius Treasure Hunt", Kalashnikov shooting, Segway driving, ATV driving in a former military area, 4x4 driving, outdoor go-cart driving and more. The "KGB museum" (Genocide Victims Museum) and the TV tower are as well areas/sights we utilize.

Trakai Castle is a great place to visit
The Trakai Castle and its history from the Middle Ages and former capital of Lithuania is definitely a great place to visit (and the restaurant Round Table Club provides the most beautiful view from any restaurant in Lithuania!)..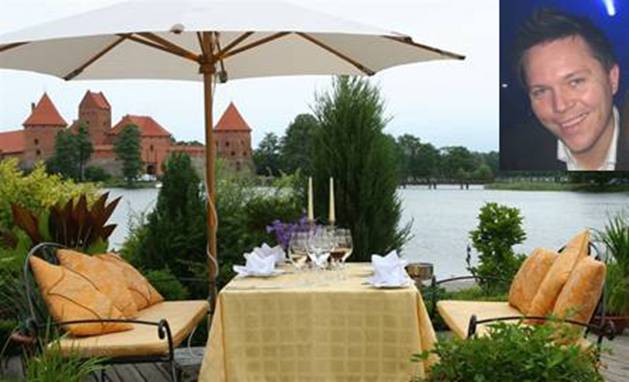 The author's favourite view of the Trakai Castle, from the Round Table Club restaurant.
Nida, Klaipeda and Palanga are interesting areas especially when speaking about the German market and for the cruise market. The cruise ships sailing in the Baltic Sea towards Helsinki and St. Petersburg is a potential opportunity, however, it seems to be a long way to go (as Riga and Tallinn is way in front and has Klaipeda already lost that battle?).
 
I think that both Klaipeda and Palanga (Vanagupe Hotel in particular) are the most underrated towns for conferences! Future stars?

Druskininkai with its spas and leisure centres could become the leading star
Druskininkai with its spas and leisure centres could potentially turn into the leading star in Lithuanian tourism (and worth a case study in itself on long term planning and tourism and city development). Excellent spa, conference and leisure facilities presents Druskininkai with great potential in the near future. The biggest challenge though, is the distance from Vilnius and/or an international airport (especially talking about the international market).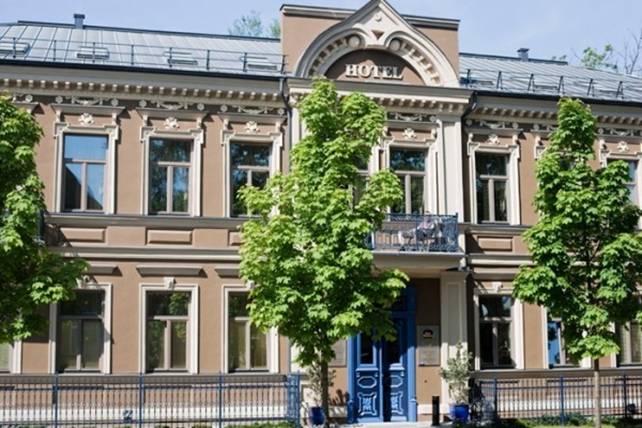 Best Western Hotel Central in Druskininkai.
Photo: http://centralhotel.eu/LT/Druskininkai
When I talk about Lithuanian tourism, I talk about it as a failure! It is however important to underline that it is not the product itself there is something wrong with. Far from it! It is the lack of management of the resources that is the problem! And if someone out there now cleverly wants to state that Lithuanian tourism is not a failure, that there are fast growth in both tourists visiting the country and flight connections to/from the 3 main airports in the country, that Vilnius get the highest rankings in ICCA for associating meetings in the Baltics, that we now have year on year growth of visitors every month, I will still continue to claim that Lithuania tourism is a failure! Why? Because it fails to be all it can be!

Thomas Danielsen
Partner / Project Manager
Baltic Travel Partner OÜ, Tallinn
Baltic Travel Partner SIA, Riga
Baltic Travel Partner UAB, Vilnius