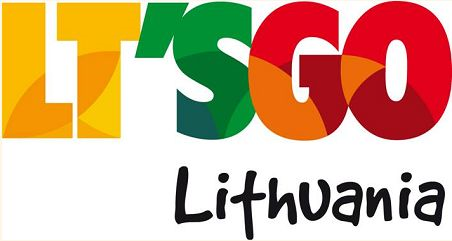 THE GREAT NARRATIVE OF LITHUANIA
(An Odyssey of Hope)
LIETUVIŠKA STRATEGIJA 21 A. LIETUVAI
(Vilties Odisėja)
Terms of Work

REBUILDING LITHUANIA ON THE ROCK OF ITS HISTORY, CULTURE, AND FAITH
A TRIBUTE TO THOSE WHO'S BLOOD AND BRAINS MADE FREE LITHUANIA POSSIBLE
Valdas Samonis
Institute for New Economic Thinking, USA
SEMI Online, Globally

SEMI Online
Punskas-Vilnius-Toronto-New York

Copyright by Valdas Samonis & SEMI Online 2011.
I started my research, thinking, and other work on Lithuania during my first high school years in Punskas, Poland, in the mid 1960s prior to my arrest, expulsion from school, as well as my long-term persecution and harassment by the communist security services for my anti-Soviet and freedom-to-Lithuania activities. Since that time, I encountered many people globally to whom I owe a lot of great inspiration and enlightenment in connection with this work, for details please see the Acknowledgements section below.

ABSTRACT. After the period of the development-retarding Soviet occupation and a frantic/chaotic search for systemic solutions in the 1988-2010 freedom-seeking, Lithuania badly needs a fresh and original approach to its socioeconomic system and its due place in the new global economy. This fresh approach, the innovative Great Narrative of Lithuania (GNL) is a qualitatively new global presentation of Lithuania; GNL will use modern economic and management theories and will be rooted in the original and unique overall Lithuanian experience assessed against the background of the world's (esp. European) experience.
With stagflation, gyrating financial imbalances, recurring asset price bubbles, primarily in the advanced economies but also in emerging markets, there is a rapidly growing need to learn from past crises and attempts at transformations in order to boost the necessary confidence (find a new hope) and to avert or minimize new crises using the most modern knowledge management approaches, innovate in business/economic models and critical areas of institutional/systemic solutions. This is of importance globally and specifically for Lithuania as it moves away from its attempts at traditional comparative and competitive advantages to "softer" aspects of more advanced development involving new sources of those advantages and new institutions/systemic solutions that probably will be a creative blend of the Scandinavian, some Anglo-Saxon (e.g. Canada), and even Asian models (e.g. Singapore, China).
THE GREAT NARRATIVE OF LITHUANIA
REBUILDING LITHUANIA ON THE ROCK OF ITS HISTORY, CULTURE, AND FAITH

STAGES OF WORK: e-books, e-portfolios, e-cases, internet portals, modern presentations/papers, books, etc
INTRO
ECONOMIC RECOVERY OF LITHUANIA IN THE LIGHT OF THE LATEST THEORIES: Lessons from the Great Recession 2007-10 and Global Transformations;
THE MAIN BODY OF WORK
LESSONS FROM THE DEVELOPMENT HISTORY
Falling Behind: Retarding and Distorting Effects of the Soviet Occupation
Attempts at Traditional Catch-Up in Lithuanian Development 1989-2010
Demographic Change of Lithuania: A Modern Interpretation of the Destiny
The Crucial Issue of Governance in the 21st C Societies; Lessons for Lithuania
LATECOMER'S ADVANTAGE: COMPETITIVE AND COMPARATIVE ADVANTAGES OF LITHUANIA IN THE NEW GLOBAL ECONOMY, A Modern Knowledge Management Approach;
PRESENTING MODERN LITHUANIA TO THE WORLD: The Great Narrative of Lithuania;
VOX POPULI-VOX DEI: THE VIRTUAL INTERACTIVE THINK TANK FOR LITHUANIA, A Modern Digital Collaboration for Permanent Wisdom Sourcing (from Lithuania, Diaspora, and other FOLK: Friends of Lithuania of all Kinds);
NEW HOPE: NEW LITHUANIAN POLICY PARADIGMS: Scandinavian and Global Orientations.

ACKNOWLEDGEMENTS

REFERENCES