Lithuania, Israel seek to launch direct flight Tel Aviv – Vilnius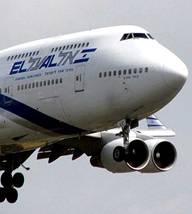 VILNIUS, BNS – Lithuania could become a center of tourism services, with Israel organizing direct flights as far as the United States, Israel's Tourism Minister Stas Misezhnikov said in Vilnius some days ago.
The objective of opening direct flights between Vilnius and Tel Aviv was high on the agenda of the Israeli minister's meeting Lithuania's Economy Minister Rimantas Zylius, the Economy Ministry said.
"We discussed the instruments for supporting the commercial interest for financial interest of flights between Vilnius and Tel Aviv, keeping airplanes full and tourists happy," Zylius said after the meeting.
In Misezhnikov's words, contacts should first of all be made between travel organizers in both states to make them feel the commercial interest in promoting travel routes to Lithuania and Israel. He also proposed promoting city tourism, so-called city breaks, especially for young people who like weekend trips to European capitals. Misezhnikov said Israel's small businessmen could look into rural tourism development opportunities in Lithuania.
In 2010, about 10,000 Israeli tourists came to Lithuania and spend about 5 million euros here. Israel is one of Lithuania's priority tourism markets.
The two countries last year signed an agreement on tourism cooperation.