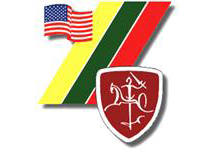 The trick is, what to do about it or, for those of us living outside, why should we be concerned? As life goes on, roots are deepened overseas and Lithuania turns its back on us or makes no effort to either woo back the Diaspora, attract tourists or foreign investment (are these all culturally linked?) an "ace up Lithuania's sleeve" will be lost forever.
To be sure, internally generated progress over the last 20 years has been great and the cultural life, in Vilnius particularly, makes life here in Cleveland, or almost anywhere else I can afford to live, pretty dull.
Lithuania, however, given its precarious geographic position and small population needs to be exceptional in how it organizes itself and how it takes advantage of every scrap of resource (particularly human) that it can.
Rimas Aukstuolis,
Cleveland (American-Lithuanian)
Vice President Structured Trade Finance, Fifth Third Bank