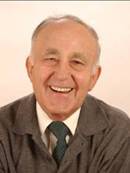 Dr. Stan Backaitis
Several months ago I had arranged a visit between the minister of energy and a CEO of an important nuclear reactor manufacturer. The meeting was supposed to be for the benefit of the minister on information of what is forthcoming in the future, particularly in small reactors and the possibility of establishing a European affiliate of the company in Lithuania.
The minister graciously extended an invitation to the CEO, but the minister's secretariat refused to extend even the slightest courtesy to this visit, such as picking up the visitor from the airport and transporting him to the meeting, setting up a meeting agenda, or even providing to the visitor's office the address of the ministry.  They claimed that this was just another sales visit, and the visitor should take care of everything on his own.  As a result the CEO canceled the meeting and eventually went to London. The European affiliate was established in the UK. Thus through such arrogance another opportunity was lost.
There is a lot truth in the German proverb "Dummheit und Stolz wachsen auf einem Holz".
Stan Backaitis
Washington, USA