While we shelled
beans with him
an interview of Myra Sklarew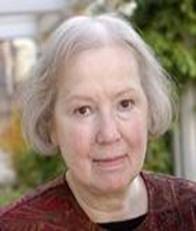 By Ellen Cassedy
ellen@ellencassedy.com
Myra Sklarew is the author of numerous books of poetry, including The Witness Trees, a powerful account of how she forged – and is still forging – a connection to her Jewish heritage in Lithuania.  VilNews correspondent Ellen Cassedy spoke with Sklarew in Washington, D.C.
Myra, you have visited Lithuania twelve times in 18 years. What first drew you to the land of your ancestors?
In 1993, it occurred to me that with the end of the Soviet occupation, I could walk freely.  I went with no knowledge.  I didn't know a soul and didn't know the language.  I just started walking.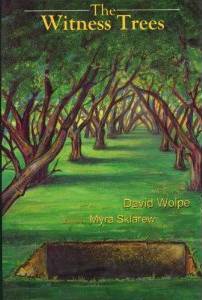 Let's listen to how you put it in The Witness Trees, your book-length poem with a Yiddish translation by the noted late Yiddish poet David Wolpe (a member of your Lithuanian Jewish family who immigrated to South Africa):
I wanted to go there
by feel, to see if Lithuania would tell me
its secrets, to see if I would
recognize myself in Lithuania, to marry the myth
of who I am with the myth of place.  To find more
than the signs of the dead.  To find evidence
of the lives of those I have come from.