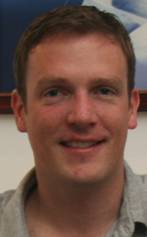 James A. Clarke,
Managing Director of BNTP (Baltic Real-Estate Developments).
James was only 21 years old when he came to Klaipeda and Lithuania for the first time. The building engineer who had grown up at an Irish family farm had come here to buy horses on behalf of his uncle, Ireland's largest horse-farmer.
Something out here at the Lithuanian coast must have caught James' interest and curiosity even then, so after having travelled around and seen more of the world, he came back in 2003. And now the business got serious.
That very same year, BNTP (Baltic Real-Estate Developments) was established in Klaipeda, where it successfully developed the first modern business park in Lithuania - Klaipeda Business Park. Since then BNTP has expanded its portfolio through developments and acquisitions to include commercial centres and land plots in Lithuania and Latvia.
James has been very active and successful in his real estate endeavours since the start-up eight years ago.