Mr. Januta twists facts and figures
to suit his arguments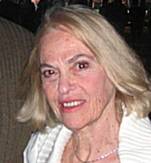 Olga Zabludoff
By: Olga Zabludoff
Washington, DC, USA
Mr. Januta's article goes right to the heart of the problem: the tendency of critics like him to accuse others of being misinformed and of misstating facts. Indeed it is Mr. Januta who twists facts and figures to suit his arguments. Even when his facts are "correct," they are simply half-truths.
For example: Yes, there is a Holocaust Museum in Vilnius, but to compare the pitiful little hidden building (the Green House) with the state-of-the-art Museum of Genocide located on a major street is like comparing a mouse to an elephant.
It hardly pays to argue with Januta because his reasoning is obviously skewed and his facts distorted. For example: 95-96% of the Lithuanian-Jewish population was murdered in the Holocaust in Lithuania. His figure is 90%.
In his book Professor Dov Levin speaks of two evils -- but of only one genocide, another confusion in Mr. Januta's mind. Furthermore, his ridiculous claim that the Jews of Lithuania contributed "zilch" to the economy and culture of the country is contradicted by Dov Levin in his book: "The majority of the Jewish population worked at every possible trade, serving not only their own community but also the population at large." (Introduction, p. 11)  Even going back to the Middle Ages, Dov Levin writes: "On more than one occasion, when the Lithuanian authorities got into financial (or other) difficulty, the country's wealthiest Jews came to their aid with generous loans or grants of credit." (p. 44) "The Jews' deep penetration into the Lithuanian economy also created extra employment for the general population." (p. 50)
Januta's interpretation of Timothy Snyder's Bloodlands is an injustice to the author's careful research and articulate writing. Here is an excerpt that Mr. Januta obviously missed:
"The Germans arrived in Lithuania with their hand-picked nationalist Lithuanians and encountered local people who were willing to believe, or to act as if they believed, that Jews were responsible for Soviet repression. The Soviet deportations had taken place that very month, and the NKVD had shot Lithuanians in prison just a few days before the Germans arrived. The Lithuanian diplomat Kazys Skirpa, who returned with the Germans, used this suffering in his radio broadcasts to spur mobs to murder. Some 2,500 Jews were killed by Lithuanians in bloody pogroms in early July.
"As a result of trained collaboration and local assistance, German killers had all the help they needed in Lithuania."  (pp. 191-192)
No need to say any more. fdfdg says it all in his Comments.