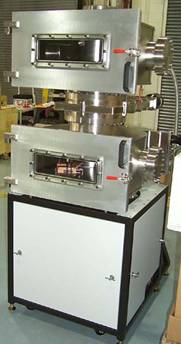 Lithuania sets up representation in Silicon Valley, and has already attracted one Valley company, US Levanta Scientific, to establish a new R&D unit in the Sunrise Valley in Vilnius. Levanta's customer list includes impressive names like NASA, The Department of the Navy, Massachusetts Institute of Technology, Harvard College, and the Smithsonian Institute.
Lithuania has set up a representation in the Silicon Valley, located in Northern California, in the United States, to raise the country's awareness among the companies operating in the world's best known agglomeration of technology businesses and to encourage their investment in Lithuania.
INVEST LITHUANIA has signed a partnership agreement with Noah Mamet & Associates, a strategic consultancy firm, which will be in charge of organising the representation activities, such as presentations, business meetings, events and marketing campaigns.
"Our goal is to target as many US companies as possible in order to attract their attention towards the potential of high technology business development in Lithuania," said Mantas Nocius, Managing Director of INVEST LITHUANIA, commenting on the decision to set up a representation in the Silicon Valley.
One of the latest investment projects announced in Lithuania involves the Silicon Valley as the US company, Levanta Scientific, is to establish a new research and development unit in the Sunrise Valley, based in the capital city Vilnius, through its subsidiary based in the Silicon Valley. The project, valued LTL 16.2 million (EUR 4.7 million), will offer more than 80 jobs.