How did communism influence Lithuania's economic development?
A report by: Valdas Samonis
The Institute for New Economic Thinking, USA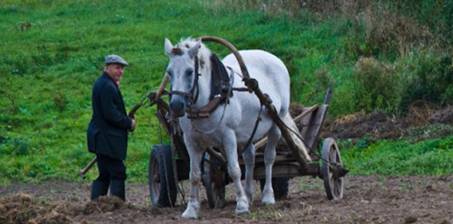 Photo: http://www.landesa.org/where-we-work/more/lithuania/
In 1940, independent Lithuania produced per capita 1.9 times more meat, 2.8 times more milk, had 1.9 times more cattle and 2.7 times more pigs than Soviet Union. After 50 years of allegedly astounding economic progress, Soviet Lithuania had become dependent on subsidies from Moscow. To the extent that this assertion is true, how is this possible if not for the inefficiencies caused by the forcefully imposed system of central planning with its associated distortions?