"Why do you love
Jews so much?"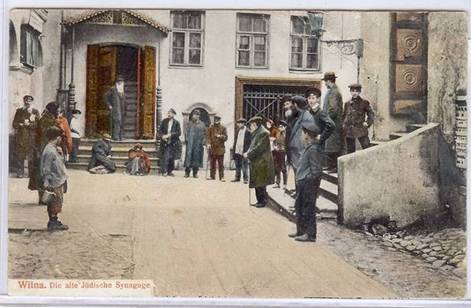 Vilnius, the old Jewish Synagogue.
By Aage Myhre, Editor-in-Chief
aage.myhre@VilNews.com
I have repeatedly been asked, by Lithuanians and others why VilNews, and I as a Norwegian without a single drop of Jewish blood, love Jews so much? Recently I met a Lithuanian-American, well educated and well read, who yet bombastically trumpeted. "You lick the asses of the Jews, Aage."

During my meetings with Jews in South Africa, where 90% of the Jewish population of almost 100 000 are of Lithuanian descent, I have also been asked why I have such great interest in Litvaks.

My answer to all these, has been that I do not love Jews more than other peoples.

But I also tend to add that I am always impressed by people who achieve more than the common herd. Intelligence and wisdom are to me among the most important qualities a person can have, and I have no problem admitting that these are qualities I've seen a lot of among the Jews I have known through life.

As to the Litvaks, they were subjected to an almost total extinction here in Lithuania during the Holocaust. It was an assault and a genocide of an unimaginable scale that we must never forget, and which memory must find its fair balance in the mental as well as in the practical.