No Lithuanian leaders called to say they
love me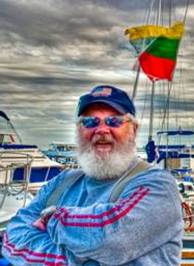 Rimgaudas Vidzunas, Arizona
Rimgaudas Vidzunas' story is similar to those of many other Lithuanian- American children who were born while their parents fled Stalin's Red Army.
Rim has been back in his parents' homeland and do much to keep the memory alive. Still it is with a certain soreness he answers NO when I ask if he ever heard from the Lithuanian authorities. Not a single letter, no phone call from the home country's leaders. No one from home has told Rim and many other refugee children that they are loved by the ancestral homeland, that they are welcome back now that the communism yoke is lifted off. It seems, unfortunately, that today's Lithuanian leadership has not done much to restore contact with this most valuable of all resources, namely its own people around the globe.
Read Rim's story HERE
and see also the below comments

___________________________
Rim, "We love you!"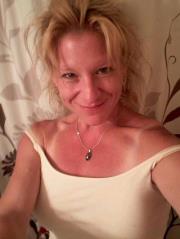 Jenifer C. Dilis
Rim, "We love you!"
It may be from this complete stranger, but it is still genuinely sent...:)
Keep going back to Lietuva...Nothing is stopping you and "the others" from visiting.
I know NOTHING of politics, government policies, grudges held from one to another...
I DO know that we are all human beings who seek to belong, to fit in, to feel welcome.
IS there truly an unspoken disregard for "Displaced Lits" among those who stayed behind for whatever the reason?!?
I am confused...I am in love with MY Lietuva because it is the homeland of all four of my grandparents. I know they all were HERE in the US by 1930, when my parents were born. Does that mean that I should love MY Lietuva any less, if my grandparents were not there much past their own teenage years? And worse, does My Lietuva love ME less for this limited immediate linkage to it?!?!
I am suddenly saddened...
Sorry I went off track...I do that quite often...oops...:)
Rim, I love you....GO VISIT YOUR LIETUVA!!! :)
Jenifer C. Dilis,

Massachusetts
___________________________
Rim, You've helped create a real sense of unity among us

Boris Bakunas
DPs Rule! Thanks for starting this great thread of comments. You've helped create a real sense of unity among us. I can identify with everyone one of the comments posted, and I wish all of you well. 
"My mom stepped off the ship in Boston with a suitcase in one hand and me in the other. Grandfather washed dishes at the Waldorf Hotel Cafeteria. When we moved to Chicago, we lived in a basement -- not a basement apartment, but a basement with a concrete floor, an iron-cast sink, and bed sheets hung on ropes to separate the sleeping area from where we ate." 
So many of us have similar childhood memories. 
So many of us worked hard, saved money, sent money to Lithuania just as soon as it was allowed, and bought our own homes. So many or us graduated college and earned higher degrees, or our children have. 
So many of us finally got to reunited with those of our relatives who survived the Soviet occupation. 
Good Wishes to All! 
Boris Vytautas Bakunas,

Chicago