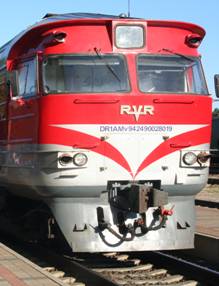 First ISAF cargo reaches Lithuania from Afghanistan
The first International Security Assistance Force (ISAF) non-military cargo has been safely delivered to Klaipeda State Seaport from Afghanistan, Lithuania's Ministry of Foreign Affairs said.
A total of 76 containers will be further shipped to the United States by sea. This is a result of concentrated and coordinated cooperation between all Lithuanian state institutions and companies in the transport sector, writes LETA/ELTA.
Making use of its unique geopolitical position between the EU and Eastern Neighbourhood countries and intensively cooperating with the U.S. administration, transport and logistics partners, Lithuania has developed new multimodal ISAF cargo transport schemes. The schemes exploit the potential of Lithuanian transport infrastructure and carriers. After the assessment of these circumstances, Lithuania was entrusted with the U.S. ISAF cargo transit via Klaipeda State Seaport.
Lithuania transports the U.S. ISAF cargo from and to Afghanistan via Klaipeda State Seaport and, thus, is part of the Northern Distribution Network, which was established by the United States and the Baltic States as an intermodal route of transportation to ship NATO non-military ISAF cargo to Afghanistan.
The ISAF cargo transportation is useful not only because of the income, but also for the accumulating experience of cargo logistics to Afghanistan. After 2014, when forces of NATO countries will leave Afghanistan, Lithuania will have already established itself in international Asian transit corridors. That will also help other countries to implement their commercial or development cooperation projects in Asia in the future.