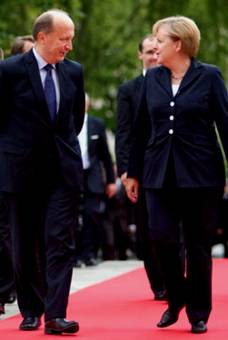 Prime Minister
Andrius Kubilius:
We support Germany's side concerning fiscal discipline
State's economy cannot grow without saving, says Lithuanian Prime Minister Andrius Kubilius, stressing that Lithuania supports the German side which is in favour of fiscal discipline and saving.
Kubilius says that some countries which have failed to save now suggest resorting to even greater spending, thinking that higher spending would spur economic growth, informs LETA/ELTA.
"Growth and saving always go together. One cannot even dream about the economic growth if the state finances are not stable and there is little trust in the state's finances on the global markets. Therefore, in the French-German debates where France says that saving should be put to an end in order to achieve growth and Germany claims that saving plans must not be abandoned, we clearly support the German side, as I have clearly stated it previously," he said in a telephone interview to the radio Ziniu Radijas from Germany, where the PM is for the Baltic Sea States Summit.
In reaction to the new French President Francois Hollande's statements that the economy cannot expand there where only the disciple is found, Lithuanian PM said that the example of Lithuania and other Baltic States shows the opposite: the economy recovers quickly when the state keeps a strict fiscal discipline.