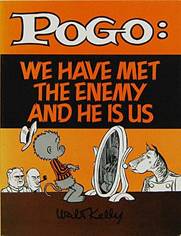 Dear Editor
There has been a lot of negative commentary in Vilnews recently from some of your readers and even from Regina Narusiene in the recent piece about the need for change in attitudes toward what the Lithuanian diaspora can do for the country and what volunteerism can do within Lithuania. I guess I don't disagree at all, however…

Sitting here on the shores of Lake Erie in Cleveland I'm reminded of the battle flag of Commander Oliver Hazard Perry, USN during the decisive battle of Lake Erie during the War of 1812. On the blue flag were the words "Don't Give Up the Ship" which he had to transfer from his sinking flagship to the sistership, Niagara. Commander Perry ultimately won that battle against the Royal Navy and altered the military balance on the Great Lakes. In his report to superiors he stated "We have met the enemy and they are ours".

To all my Lithuanian friends and friends of Lithuania I exhort "Don't Give Up the Ship" . And especially to my Lithuanian friends I quote the "Pogo" cartoon paraphrase of Perry " We have met the enemy and he is us!" Maybe our modern Lithuanian example of heroism needs to be Bishop Valancius who came to the conclusion that in the mid 19th century Lithuanians needed to sober up before they came to any national reawakening or effective resistance to Russian domination.

Dealing with Russian occupation, as difficult as it was, may have been easier than dealing with ourselves. But we have sort of been here before, haven't we? Onward!
Rimantas Aukstuolis,
Cleveland, Ohio, USA