I love Lithuanian girls!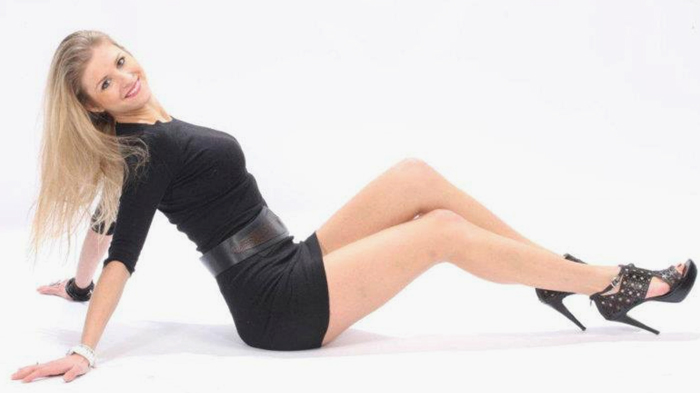 I let Giedrė Jotautaitė represent the thousands of beautiful Lithuanian girls and women
who are not only well-formed by nature, but also do their utmost to keep
their bodies in shape through proper diet, moderate use of alcohol and regular exercise. 
Many of these girls know very well how to dress and behave, and
they are fully on a par with their male parallels in terms of intelligence and
ability to cope with challenges at work and on a more general basis.
Lithuanian girls are at the very top in the world, in every way!
By Aage Myhre, editor-in-chief
aage.myhre@VilNews.com
I've been back home in Norway for a few days. I chose to drive this time, and travelled via Riga by ferry to Stockholm in Sweden from where I drove on to Oslo in Norway.
On the ferry ride back to Riga, I discovered quickly that Swedish high school students filled most of the ship. Graduation was to be celebrated and this was done with good help of huge quantities of cheap Baltic booze aboard the ferry, the whole night through.
I have little against young people dancing the night away in a rollicking party when they have something as big to celebrate as a final exam. However, what frightened me was to see that far more than half of the adolescents were overweight and apparently had done little, in the course of growing up, to keep in shape. Swedish girls who in the 1950s, 60's and 70's were world renowned for their stunning, sexy looks, seem now to have been replaced by fattish, inelegant girls who also do not care much about how they dress or behave. The boys are no better.
What a contrast it was to get back to Vilnius, sit down on a sunny sidewalk café and study the endless stream of beautiful, slim Lithuanian girls who walked by. Like sitting in the front row of the catwalk for a perpetual Miss World show...
Lithuanian girls have good reason to be proud of themselves and the nation of Lithuania has very good reason to be proud of its magnificent girls and women...
I sincerely hope that young girls from Lithuania do not go into the same trap as so many sisters in the west have already done. Obesity, alcohol and unhealthy habits have unfortunately become a hallmark for many young people in Europe of today.
The development is anything but merry, but luckily the girls from Lithuania show the way for those who want to return to the beautiful, healthy feminine ideals...
Giedrė is a huge fan of VilNews!

Giedrė Jotautaitė
Milan, Italy
(originally from Vilnius, Lithuania)

I read your e-magazine every morning and I think it's great :) I'm a huge fan now.

I was born in Vilnius, studied at Vilnius University, but moved to Milan to work. Now I'm saving money to buy a beautiful flat in the centre of Vilnius, because one day I will surely come back home!

From my point of view Lithuania is doing quite good, if to compare with Italy where one now can feel the crisis more.

Best wishes and kiss,
Giedre :)