New concept for seniors, planned in Vilnius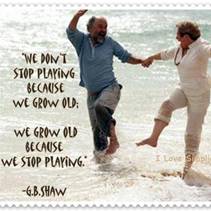 A new concept for senior apartments, with focus on warmth, dignity and joy. Custom apartments around an outdoor, enclosed patio - plus a large, common 'lobby' for food, reading, music, good talks, therapy, training and more.
This is what now might be develop in the outskirts of Vilnius, about 20 minutes drive from the Old Town and less than five minutes from the Le Meridien Hotel, with its beautiful pool, spa complex, and a great new 18-hole golf course.
The plan they have under consideration right now is to build an elegant senior complex on the site, for potential buyers both in this country and from abroad.
Quality and service will be very high, still at prices one can hardly dream of the United States, Western Europe or Australia.
The planned complex will consist of around 50 apartments and a large public centre-building that can best be compared with an international hotel lobby.
All apartments and common areas will be wheelchair accessible. The latest of 'welfare technology' will be installed, and there will be an extensive range of health care measures, safety, activities and a good, warm relationship with other seniors in similar circumstances.
If sufficient interest from potential buyers, the project is expected completed in 2014.