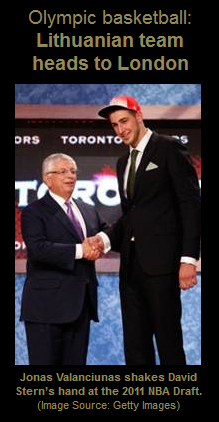 They have never finished worse than fourth in the Olympics, with three medals, since professionals joined the games in 1992
The Men's Basketball at the 2012 London Olympics tips off on Sunday, July 29, as 144 players on 12 teams from around the globe begin their quest for gold, ending with the Finals on Sunday, August 12.
Men's Basketball was first introduced at the 1936 Games in Berlin and things were forever changed in Barcelona, when professional players were permitted to compete in the 1992 Olympics.
The 12 teams are broken up into two groups, with the top four teams in each group advancing to the quarterfinals, as the tournament shifts from the preliminary round to the knockout stage.
Group A :
· Argentina,
· France,
· Lithuania,
· Nigeria,
· Tunisia,
· United States