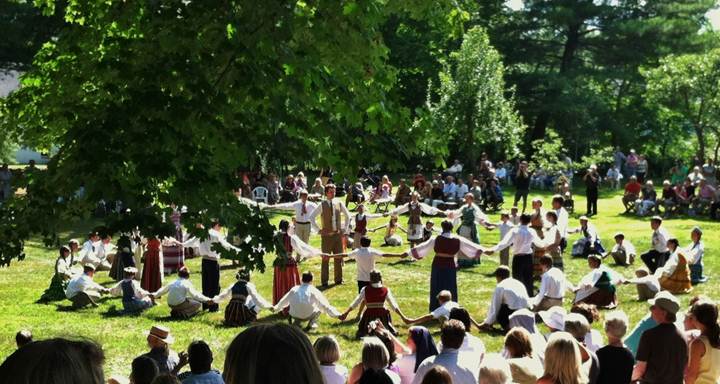 The annual Lithuanian mass and picnic, was held in Putnam, Connecticut, United States on Sunday, July 22nd, 2012.
The event was held at the grounds of the Sisters of the Immaculate Conception Convent, a beautiful field, with trees and a stone wall forming a perimeter. The day started off with celebration of Catholic mass, in Lithuanian. After the mass there were all sorts of Lithuanian food and beverages; Saltbarsciai, kugelis, chicken dinner, cabbage, Lithuanian Kielbasa, and the Lithuanian beverage gira, to name a few. The sisters wonderful breads sold out fast, they are so popular. Then, there were vendors in the outdoor area, selling Lithuanian T shirts, music, books, jewelry, folk art, and many other items. There were MANY picnic tables, and people also bring their own picnic food as well. Lithuanians travelled from all over the Northeast to come to the event.
Letter and pictures: Dana Petkaityte
Hello Aage,
The picnic was wonderful!  It was on the grounds of the Sisters of the Immaculate Conception (convent).  The day started with a Catholic mass celebrated outside, by three Lithuanian priests.  The activities began after mass.  The sisters sold their famous bread (duona), either rye or raisin bread was available.  It always sells out quickly. 
There was music playing over the sound system.  Most was recorded music, and some music and song was live.  The young people from Camp Neringa (a Lithuanian-American summer camp located in the state of Vermont) performed Lithuanian songs and dances in traditional folk costume. 
There was an area with vendors, selling Lithuanian related items.  Such things included clothing, books, music, and amber jewelry.  I purchased a tank top (shirt) to put on my dog "Kola".  She is a German shepherd (Vokieciu aviganis, or "vilkas").  I thought it was appropriate that she should have a shirt with the "Gelezinis vilkas" on it!  Some other people brought their dogs, too. There was even a pony for children to ride!
Many people walked into the wooded area on the grounds, to visit what is known as Father Yla's castle.  It is a castle, I believe in the spirit of Mindaugas, built by Lithuanians in the 1950s, under the supervision of Father Yla.  My own father, I'm proud to say, is one of the people who helped to build the castle.  I took some pictures of it this year, but I also have some other ones from last year.  I will send them in the 4th email.  There were some young ladies doing some sort of presentation about the castle and Lithuanian history, but I'm sorry to say I missed that presentation.  They wore 16th century style costumes. 
Lastly, there was the food!  There was all sorts of food to be eaten; Kugelis, rugstus piena; sausage with bread, potato and sauerkraut; saltibarsciai; chicken with carrots, peas and rice; gira to drink, and pastry and ice cream for dessert.  There were also "hot dogs" for the American taste.  It was all very delicious!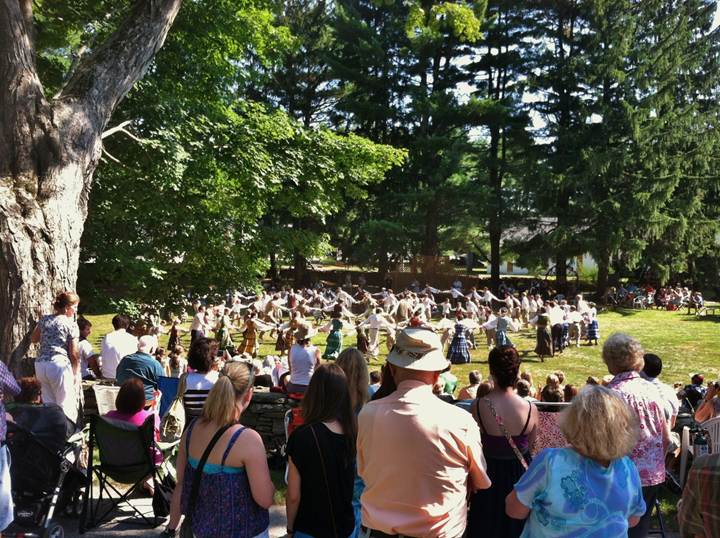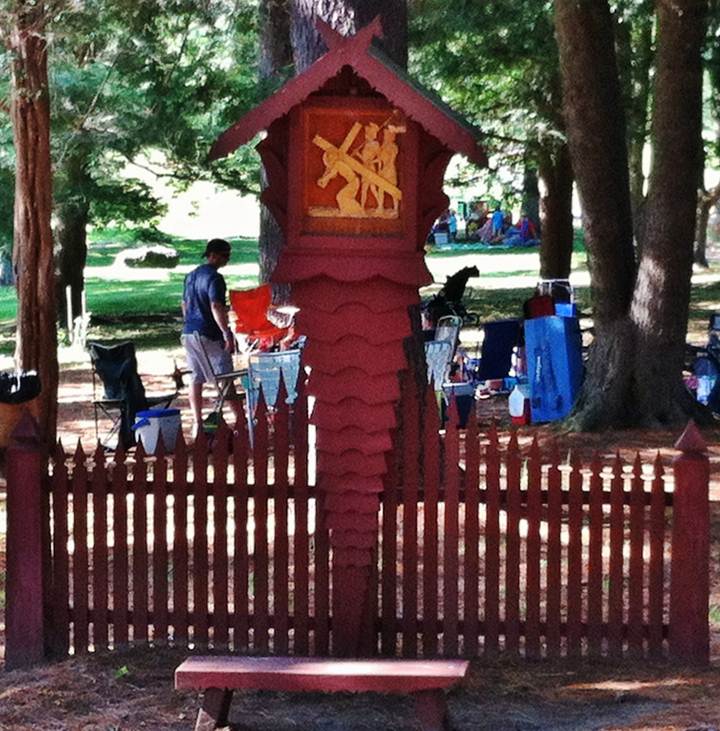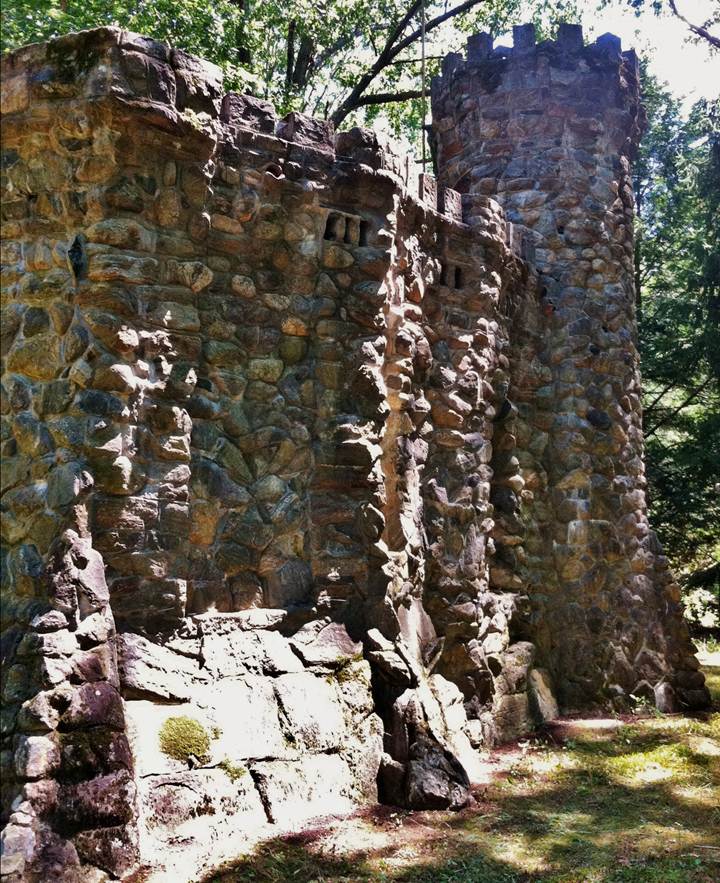 One of my favorite attractions is a hand built, stone castle you can visit that is on the grounds. It's known as Father Yla's castle. It's built in the spirit of castles that exist in Lithuania, and dedicated to Mindaugas. I'm proud to say that my father was one of many people who helped to build it, I believe in the 1950s.