New CEO of VilNews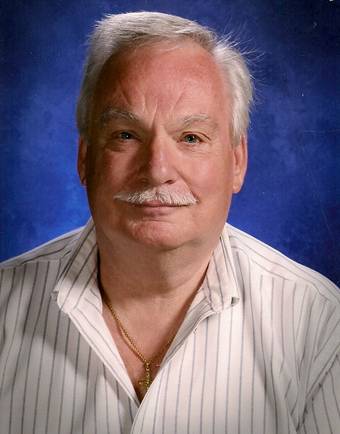 Kestutis J. Eidukonis
Dear readers,
I am today pleased to announce that Mr. Kestutis J. Eidukonis has accepted the position as CEO (Chief Executive Officer), of VilNews. As his family name suggests, Kestutis is of Lithuanian origin, though he has lived most of his life in the USA. Kestutis replaces Mr. Torben Pedersen as CEO for VilNews.
As CEO Kestutis will be responsible for the business aspects of VilNews, whereas I will continue to be responsible for all editorial aspects, as Editor-in-Chief.
Kestutis brings a wealth of experience from his life-long career(s). He can proudly look back at a brilliant career at the US Armed Forces, which brought him to work in many countries and in many roles, including being primary adviser in political and military affairs to the Commander-in-Chief of U.S. Southern Command (Latin and Central America). His successful military career can best be illustrated by the numerous decorations for outstanding performance he has received over the years.
Kestutis' civil career is not less impressive. He has successfully managed the improvement or turn-around of over 500 small to medium size businesses ranging in annual revenue from $500,000 - $60 million. He has successfully advised several Russian and Eastern European firms endeavoring to do business with Western Countries, and he has worked extensively in Russia, the Baltics and Scandinavia. He has been teaching Entrepreneurship, Audio Video Technology, Electronic Journalism and Media communications, and lectured at AT&T's Global Business Program, East Stroudsburg University, School of the Americas, and the Air Force War College, as well as he has presented seminars on various business topics.
It's without any doubt that Kestutis' achievements, credentials, skills and experiences are outstanding and impressive. However, maybe most importantly, during the last couple of months, where I have learned to know Kestutis (also) as a person, I have noticed his strong feelings for Lithuania and Lithuanians, which I'm convinced has played an important role in his decision of accepting the position as CEO of VilNews.
He shares the vision of VilNews, to develop and maintain an e-publication that should be viewed as a good, strong, independent, democratic and outspoken Fourth Estate media in and for Lithuania, be critical of the negative that is still going on in this country, while increasingly trying to find positive stories and interesting angles on events and characteristics from both past and present, and to build bridges between Lithuania and its many extraordinary fine diasporas around the world.
You might claim that his decision was made by his heart rather than by his brain, however, as long as the brain is not completely disconnected, this is not a bad combination.
Let me also take the opportunity to thank Torben Pedersen for all the efforts he has put into VilNews…so far. Torben accepted the role as CEO in connection with the establishment of VilNews, as a temporary measure, however we all know that temporary arrangements, in the worst case, tend to become permanent, and in the best case, take longer than anticipated. I know that Torben is happy that Kestutis has accepted to take over as CEO, not for his own sake, but for the sake of VilNews. Torben is also a character that doesn't care about titles or positions, however, I am convinced that Torben will work closely together with Kestutis in the future, that they will greatly supplement each other and constitute a great management team.
Please extend a hand and help Kestutis, Torben and I make VilNews a truly successful and wonderful reading experience for all lovers of Lithuania.
Aage Myhre
Editor-in-Chief