Lithuania: Your strategic
gateway to Europe


September 21st in Chicago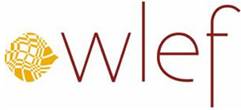 The annual World Lithuania Economic Forum (WLEF) this year takes place in Chicago September 21st. This year's conference is entitled Lithuania: Your Strategic Gateway to Europe.
The conference will convene business professionals from corporations that have operations in, or looking to establish operations in Lithuania; senior-level government officials responsible for attracting FDI to Lithuania; and entrepreneurs exploring opportunities in Lithuania.