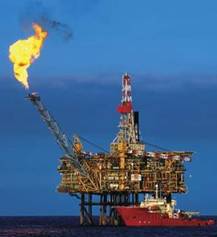 Lithuania seeks to import gas from Israel

VILNIUS - Lithuanian Minister of Economy Minister Rimantas Zylius says his country plans to import gas from Israel starting in 2014.
"We have already ordered tankers and are building a port for this purpose. This way, we'll be able to end Russian Gazprom's monopoly on gas supplies to Lithuania. We are just waiting for Israel to start exporting gas already," Zylius told the Yedioth Ahronoth daily.
According to the minister, "Lithuania longs to do business with Israel. We admire the State of Israel for being one of the world's most advanced startup countries and a leader in life sciences. The Teva facility opened in Lithuania is an example for all factories in the country."
Last week, the Lithuanian capital of Vilnius hosted the Life Sciences Baltic conference, which was attended by representatives from dozens of countries. The Israeli delegation, which included 120 businesspeople and scientists, was the biggest of all.

Read more…