Irene Veisaite is this
year's recipient of the
Goethe Medal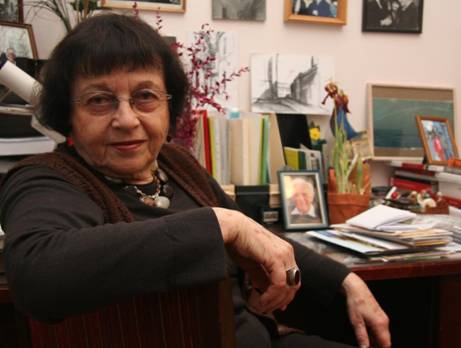 Chairwoman of out VilNews Honorary Council,  literature professor and critic Irena Veisaite is a recipient of this year's Goethe Medal.
Once a year, the Goethe-Institut awards the Goethe Medal, an official decoration of the Federal Republic of Germany. This medal honours foreign personalities who have performed outstanding service for the German language and international cultural relations. The Goethe Medal was established by the executive committee of the Goethe-Institut in 1954 and acknowledged as an official decoration by the Federal Republic of Germany in 1975. 

Since it was first awarded in 1955, a total of 326 personalities from 58 countries have been honoured.
Read more about the award and Professor Irene Veisaite:
Deutsche Welle      Jüdische Allgemeine     Goethe Institut   
VilNews (Ellen Cassedy)     VilNews (Aage Myhre)