First time in the Lithuanian American Community:


3rd waver (trečia bangė)
becomes President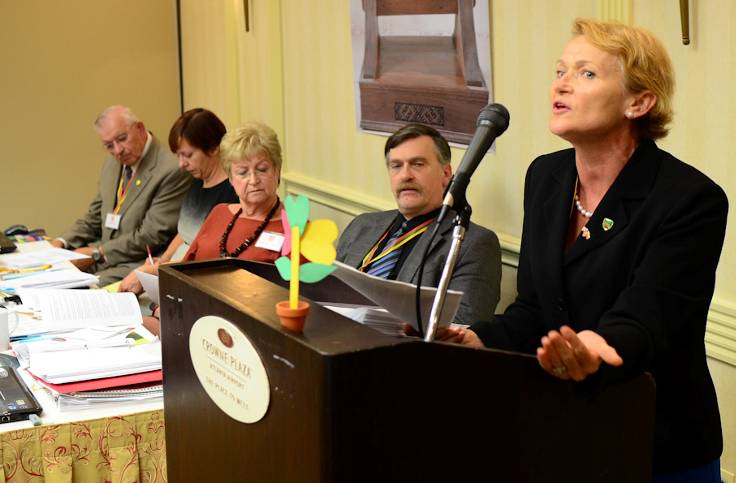 The new LAC President Sigita Šimkuvienė-Rosen addresses the LAC meeting in Atlanta, Georgia
In a meeting held in Atlanta Georgia on the 28 and 29th of September, the Lithuanian American Community made history by appointing its first ever 3rd Waver (Trečia Bangė) as President.   The XX session of LAC elected  Sigita Šimkuvienė-Rosen a recent immigrant to the highest office.  Sigita came to the USA just eleven years ago and has been very active in LAC circles. The 3rd wave refers to the Lithuanian Émigrés who left Lithuania after independence - up to now most Lithuanian exile organizations have been run by the 2nd Wave which refers to those who left during WWII.  Sigita broke the mold.  Sigita lives in New Haven Connecticut.  She takes charge of the largest Lithuanian diaspora organization in the world.   The session was attended by Foreign Minister Audronis Ažubalis, Ambassador Žygimantas Pavilionis, Consul General Valdemaras Sarapinas, and other Government of Lithuania dignitaries.  The Government of Lithuanian promised to work closer with LAC to address their concerns.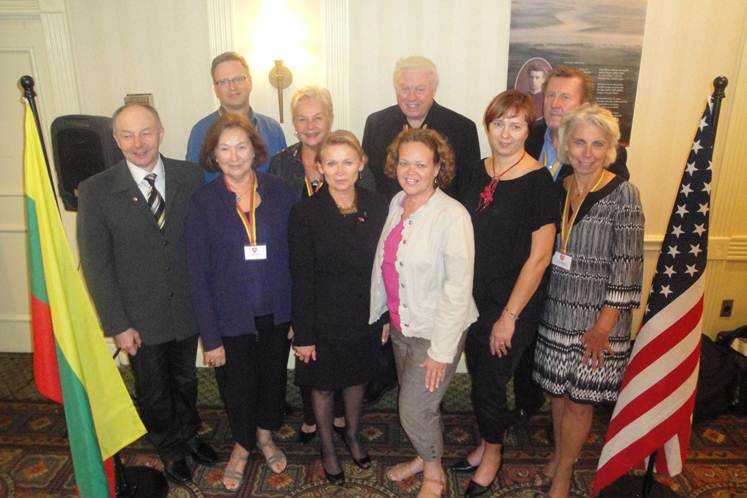 LAC Leadership Council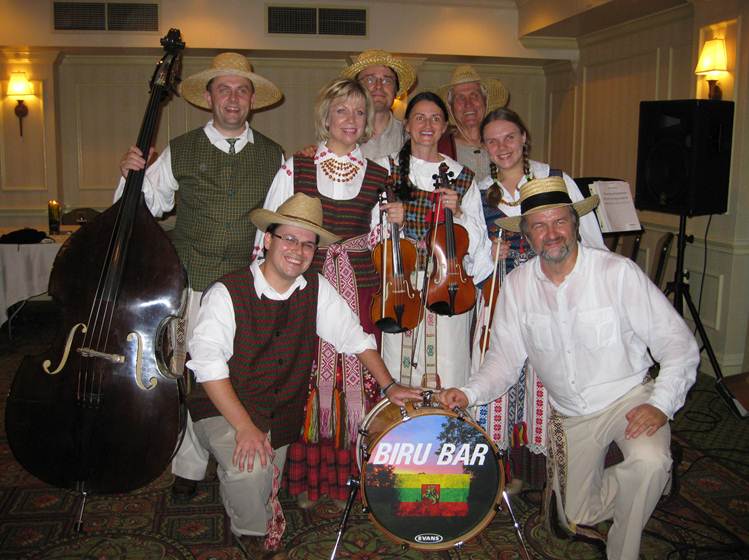 Biru Bar from Indianapolis provided entertainment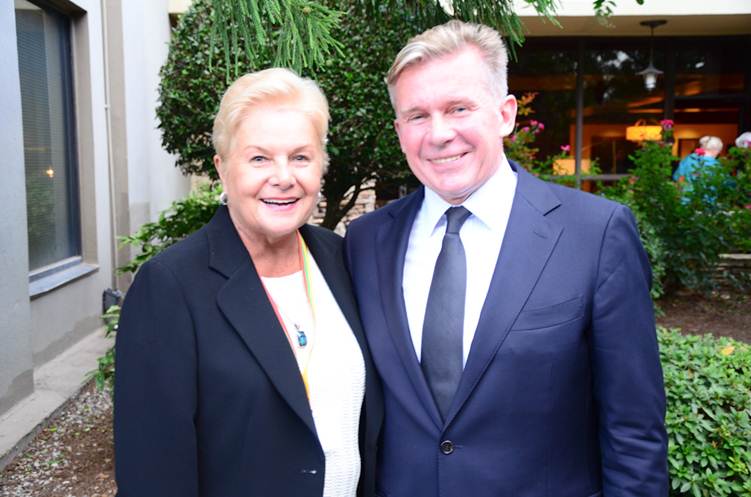 Marija Danguolė Navickienė, new President of the Lithuanian World Community (LWC),
with Lithuania's Ministor of Foreign Affairs, Audronius Ažubalis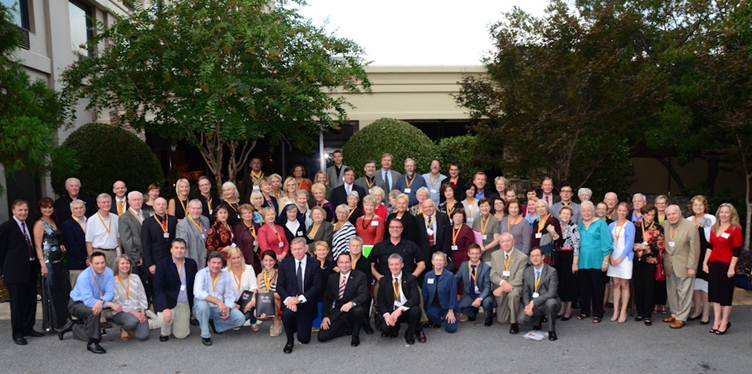 Delegates at the Atlanta LAC Meeting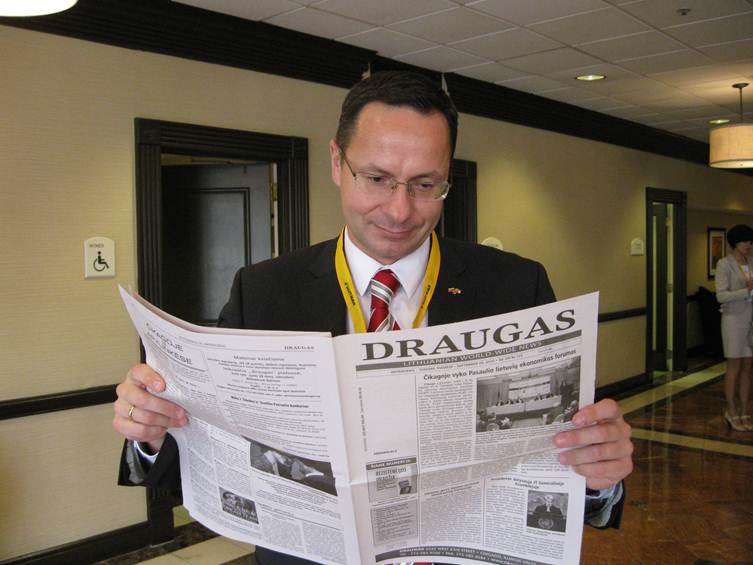 Lithuania's Ambassador to USA, Žygimantas Pavilionis, reading Draugas*. 
* Draugas is the oldest continuously published Lithuanian language newspaper anywhere in the world. Founded as a weekly Roman Catholic paper, Draugas published its first edition on July 25, 1909, in Wilkes-Barre, Pennsylvania. On March 31, 1916, it was relocated to Chicago, Illinois, and since then has been published daily, except Mondays and Sundays. During the Soviet occupation of Lithuania, the newspaper served as a voice of the Lithuanian independent media. Currently, Draugas is published by the Lithuanian Catholic Press Society in Chicago, Illinois. It contains twelve pages of political, religious, scientific, economic, sports, public interest articles, announcements, and paid advertising. The Saturday issue is twenty-four pages, including a weekly supplement Kultūra meaning Culture and subtitled Menas Literatūra Mokslas meaning Art Literature Science. See http://www.draugas.org/