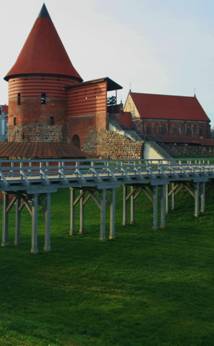 Kaunas may become European Green Capital of 2015
One only city in Lithuania – Kaunas – has applied for the award of the European Green Capital in 2015. Kaunas will be competing with 7 other European cities for the title.
The competition for the prestigious award in 2015 will involve two cities of the United Kingdom – Bristol and Glasgow, also Brussels (Belgium), Bydgoszcz (Poland), Dublin (Ireland), Kutahya (Turkey) and Ljubljana (Slovenia), writes 
LETA/ELTA.
"The idea was initiated several years ago by Tallinn and it soon gained momentum. Every year the European Capital of Culture is announced, and now in addition to that we have a different European Green Capital elected every year. Several representatives of different European cities in a meeting in Brussels urged Kaunas to seek the award of the greenest capital in Europe. What is more, foreign guests often note that Kaunas is a very green city," said Kaunas Mayor Andrius Kupcinskas.
The title of the European Green Capital is given to a city leading environment-wise. An international commission of experts technically evaluates the candidates according to 12 criteria: climate change and energy efficiency, sustainable local transport, air quality and noise-pollution, green urban areas and sustainable use of land, nature and biodiversity conservation, waste management, water consumption and sewerage, eco-innovations and sustainable employment, as well as environmental management practice of the local government.