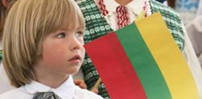 Lithuanians
in the World
VilNews will from time to time present Lithuanians who have left the home country and made some kind of career abroad. We are this time not so much looking for celebrity articles, more for some unusual life stories describing Lithuanians who have settled somewhere in the world. Send us your story!
From Vilnius University
to modeling in Milan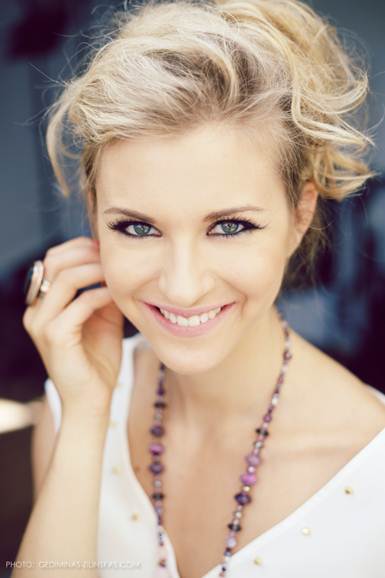 Giedrė Jotautaitė, Milan, Italy
I'm from Vilnius, born and raised here. I finished school in Vilnius and afterwards I studied Business Information Management at the University of Vilnius. Two years ago, the university required us to have practice from a business, and as I have always wanted to travel more, I decided to practice outside Lithuania. I had a friend in Italy who helped me to find a company where I could do this. So I filled in all the papers and participated in an Erasmus practice competition, and won! Afterwards I came to live in Milan. I chose Italy for many reasons: Milan has always been the centre of fashion, attracting many people from all over the world. I love Italian climate, food, their basic outlook on life and ability to do less than what is needed and not be punished. Italy has everything – mountains, sea, culture and architecture, beautiful history ... They have very good taste for living, which includes everything: from clothes to where to go on vacation.
When I participated in the Erasmus programme I fell in love with an Italian guy, at first I thought it would be just a game, but after that it became a really beautiful, lasting thing.
I came back to Lithuania after Erasmus to pass exams in Vilnius University and after I finished I thought I would go back to Italy just for the summer, but time goes very fast and I'm still here.

I began working as a hostess at the Rho Fiera Milano, where I helped in the Expo for different brands and companies to sell their products and attract new businesses. The new Milan Fair Rho Pero is one of the largest fairground world-wide with 8 large pavilions for indoor exhibitions and 60,000 m² for outdoor exhibitions.

Now I have a contract with a Slovenian company called Carbonin which produces carbon parts for motorcycles, so I go to all the expo and motorcycles races around Italy and Switzerland with them. I am sort of the company "face", somewhat difficult to explain.

I also do some modeling work thought these years, working for Corvino diamonds, and was the cover girl for car magazine (see picture below).

Social life here in Italy is very important. Normal people go for aperitifs with friends to share the news of the day. Italians do not say much, but at home they are more open people.

In my spare time I like to go out dancing in the clubs. This is my passion, without it cannot live :) In Vilnius I finished dance school, and now I miss dancing a lot.
I know that Italy is the place where I live, the country that I love and enjoy very much, but Vilnius will always be my hometown and Lithuania will always be my country and I will definitely come back. I think this is the case for most people who left their homeland; that parts of their hearts always will want to go back to where they were born, a place they understand all the jokes people are telling, where they know the culture and where the parents live.
As I said, I do very well in Italy, but in my plans, it is always a place for Lithuania. Now with some friends who are business partners, we are working to open an e-shop, www.adoro.lt. With all my heart I'm looking to find the activity that can help me spend half of my time here in Lithuania, where all my friends and family are.
And I can say that the last government and some intelligent people have made it easy to do business here, for example; from September last year it's possible to open a "mazoji bendrija", which offers a very interesting option. In Lithuania we have e-signature, we have wireless networks in every public place you go so we try to look ahead and that's a wonderful thing. Lithuania has a lot of intelligent people who might go abroad then get some practice and then come back to do Lithuanian life better.
As I see it, Lithuania is doing pretty good if I compare with Italy where you now can feel the crisis more. Strikes and incredible taxes, every day new laws, which modifies a prior completely...  And now Berlusconi seems to be making a comeback… In Italy there are a million people and businesses not paying taxes and the government is trying to stop this in the most amazing ways.
Lithuania is tackling this in a much better way. My Italian boyfriend says that if it continues like this we will come to live in Lithuania :) So I cannot wait.
I come to Lithuania to see my parents and friends every month, and every morning I read the news from Lithuania. I especially like www.ekonomika.lt and also www.VilNews.com.
Now it's also possible to join the VilNews Facebook Forum where people share information and news. I want to say thank you to Aage Myhre for his patience and time in searching such interesting information and give the rest of us a chance to know this too.
Best wishes and kisses,
Giedre :)