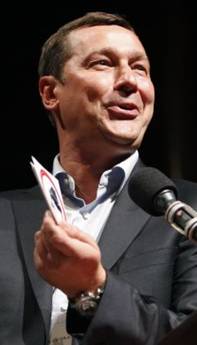 "Zuokas Airline"
to take off in June
Air Lituanica, the brain child of Vilnius' mayor Arturas Zuokas whose idea is to launch a new national air carrier is taxiing for take-off, writes news2biz LITHUANIA in its latest report.
In June the airline should complete lease of its two mid-range aircraft (reportedly, Embraer 175). Eventually, the airline plans to have five 70-80-seat aircraft in 2015.
At least in the beginning, the would-be airline will truly be a national one, paid for by tax-payer money in the form of Vilnius municipality owning 83%.
Read more…