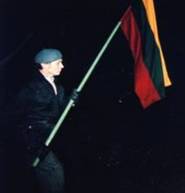 Making Bullets:


Take One California Girl add a Lithuanian Revolution and Stir
http://vilnews.com/?p=18866

Read the fascinating story of Daiva Venckus, written by our Associate Editor Vin Karnila.


Vin Karnila:
Daiva Venckus has been writing a very exciting book about her experiences from those early days of the 1990s. After reading the first chapter I am sure that your next thought will be the same as mine:
Where can I get this book???
Well, this is the bad news – You can't get it..
I'm not in the publishing business so I have absolutely no idea as to the logic these people use but I'll try to put it in a nut shell and then let you figure it out. Daiva has shown her book to a number of publishers in the USA. Their reaction was – THEY LIKED IT!!!
So why don't they publish it???
Their logic is this, they don't want to publish a book that will basically be a one shot deal. They want to publish a book that will be followed by other books based on the same theme/topic.
What is even more puzzling and even exasperating is that she offered the book to a number of publishing companies here in Lithuania and they were completely unresponsive. For a Lithuanian company to be unresponsive is unfortunately not uncommon but for the life of me I don't understand why a Lithuanian publisher would not be interested in a book that can be published in Lithuanian for the home market and in English for the worldwide market. There are very few books published here in Lithuania that have the potential be popular in the world wide market and when one is presented to a Lithuanian publisher there is no response – You figure it out???
Dears readers, if any of you are in the publishing industry or if any of you can understand this logic of not publishing a book you think is good because you want to have more books on the same topic to follow it please explain this all to me because this logic totally escapes me??????
__________________________

My advice would be to self-publish as an online book

Roe
I worked with Daiva's dad long ago, so knew her mom, and dad, since she was a baby. Back in 1991, her mom kept me up to date with Daiva's travel to Lithuania and her participation in the effort to kick out the Russians. We were happy to learn she was able to stay safe and return to the USA with a sense of accomplishment in an historic event. Insofar as publishing, I am aware the industry is fickle and always finds room to print trash like romance novels. My advice would be to self-publish as an online book - a friend recently took that approach, and it completely circumvents the publisher roadblocks. Also, by the way, a book on history is not "one of a series" as was told to Daiva, for example the Team of Rivals by Doris Goodwin is a one-off. Yes, Goodwin wrote other books, but not on the same topic. So another suggestion would be to find out who publishes history books, and stay away firms that publish items such as the Hobbit.
__________________________

Print the book, we need it especially nowadays for the younger generations who don't know what real tyranny can be

Ted
Heard the stories from my grandparents who came to America. They told stories of relatives who were left behind and suffered under the communist rule. My grandparents hoped for a free Lithuania but never really thought the Russians would leave short of a 3rd World War. Print the book, we need it especially now a days for the younger generations who don't know what real tyranny can be. Ruta Sepetys book "Shades of Gray" was a one shot presentation on Lithuania and it was a hit. Print the book, we need more encouragement fto love or our Lithuanian Heritage.
__________________________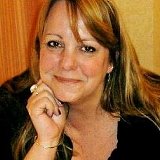 Her story is gripping and everyone needs to hear it.
Excellent article, Vincas! Daiva's story is full of amazing details of what was happening during the Lithuanian fight for re-independence! Her story is gripping and everyone needs to hear it. So many secrets in history revealed in her tales. The time is now because this generation needs to learn what happened in Lithuania so we can teach our children. History like this should never repeat itself!
Rima Raulinaitis