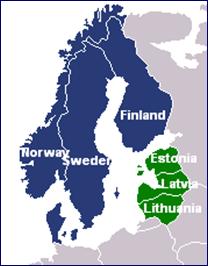 Lithuania's best future lies in a Nordic union
"Russia can turn the lights out on Lithuania and the other two Baltic states any time it pleases. And they can't turn them back on without Russia's permission. Not only does this small, central European nation, as well as its neighbors Latvia and Estonia, not have access to the Russian owned-switch, but, to a large extent, it also depends on energy supplies from Russia to power its electricity generating plants; power that is needed for energy and economic independence.  Lithuania as well as the other Baltic countries, being poor in energy resources, are facing a tough future and are seeking solutions."
This was what Dr. Stan Backaitis wrote here in
VilNews
in 2011. We have also published articles stating that Lithuania's dependence on Russia, to a certain degree also EU, should be reduced. We have stated that the neighbours to the north in many cases would be much more attractive partners.
__________________________
Bravo!
I heartily agree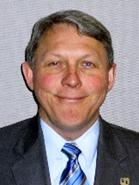 Aage 
Bravo! I heartily agree. In pondering the often sad history of Lithuania I seem to always come to the conclusion that a small country like Lithuania needs to come to some close relationship with some combination of neighbors in order to gain long term stability and security. The Grand Duchy was probably the best example.
Today, association with NATO and the EU has gone far to secure a degree of that security and prosperity but with the various issues in Europe and even questionable engagement of the US, something deeper must be developed.
Scandinavia seems to be, and in fact has evolved as a strengthening partner and role model which I think many Lithuanians probably accept.
Not to take away from other efforts and positive, even close, relations with other neighbors (Poland, even Russia), closeness with Scandinavia and emulation of its institutions would serve Lithuania well.
Rimantas Aukstuolis