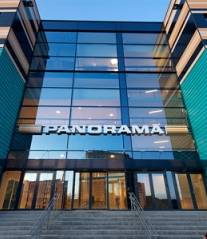 Estonians to develop four office buildings in Vilnius for EUR 44m
Estonian E.L.L. Real Estate property development and management group that is majority-owned by Estonian businessman Toomas Annus plans to develop four office centres in Vilnius with a total leasable area of 44,000 sq.m at a cost of EUR 44 million euros, writes Äripäev with reference to news2biz LITHUANIA.
First in line is the smallest project of the four, a 4,300 sq.m, 7-storey, class A building very close to Vilnius' central business district. E.L.L. has already hired Lithuanian Baltic Engineers consultancy to design the technical project and find architects.
The building will be located next to a residential multi-unit house developed by E.L.L. earlier, and overlooking E.L.L.'s biggest project in Lithuania to date, the 65,000 sq.m Panorama shopping and business centre.

Read more...