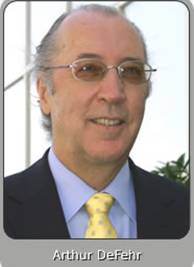 Without immigration policy, Lithuania will no longer be of interest for people who want to live here
Unless Lithuania adopts a sensible immigration policy, it is heading towards a demographic disaster – in 10 or 20 years, it will be a country of old men.
Canadian economist Arthur DeFehr, who has a business in Lithuania, offers the experience of Manitoba province in his native Canada as an example to follow. When it faced depopulation, the prairie province started importing foreigners it needed to revive the economy. The results more than met expectations – unemployment started shrinking and remained below the national average even during the downturn.
DeFehr, who has a degree from Harvard School of Economics and a wealth of international experience, knows what he is talking about. He was a godfather of the initiative aimed at attracting immigration to Manitoba. Over a decade ago, he became a member of the Trilateral Commission, has been in the World Economics Forum for many years, and has been developing a furniture business for almost five decades.
"If you're concerned about depopulation, you must think what to do," DeFehr tells 15min. "People are moving to the city, so maybe Vilnius could keep its population. But if people continue to emigrate, both Vilnius and Kaunas will start shrinking. Social problems will surface – nothing new happening, universities shrinking... A country that has lost almost one third of its population over twenty years is facing a disaster in another 10 or 20 years. Lithuania will no longer be interesting enough for people to want to live here, it will become a place for pensioners."

Read more…