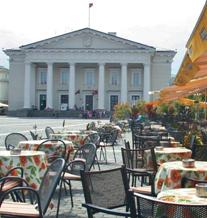 The world is about to
discover Lithuania!
Until recently, Vilnius was often called Europe's best kept secret. Very few knew that here lies one of the world's best-preserved cultural treasures, namely Eastern Europe's largest and most attractive old town. Few knew that Vilnius is considered the world's most Italian city outside Italy and the world' most Baroque city north of the Alps. This is now changing rapidly. The world population has become aware of both the city and the country and the number of travelers here is the sharp increase.
Read more...
__________________________
Now, five years later, they still talk about the wonderful experience they had in Lithuania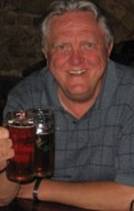 My wife and I usually travel with friends from Germany. We decided to go to Lithuania and asked our German friends if they would like to go with us. They were hesitant, but did agree to go. We took a private tour of the country, starting and ending in Vilnius. After 8 days we returned to Germany and talked about our experience. They told me their reluctance came from their experience in other ex-soviet countries, which was not good.
They were very surprised at the beauty of Vilnius, and the other places we visited. Everything they saw and experienced there was positive, and, now, five years later, they still talk about the wonderful experience they had there. Our tour was inexpensive, the hotels first class, the food wonderful, the beer out of this world, and the variety of other drinks was simply world class. I will never forget this trip, as my friends also will not. I would highly recommend Lithuania as a must see for any traveler.
Bernard Terway