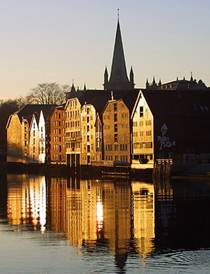 Trondheim is Norway's technology capital, with exceptionally strong Viking era roots.
Wizz Air opens two new routes from Vilnius –
to Trondheim and Ålesund in Norway
Low-cost airline Wizz Air is celebrating the 2 year anniversary of its base at Vilnius. Wizz Air's Lithuanian base opened on 16th of April of 2011 and has since grown significantly, Reported LETA / ELTA the airline.
Currently, there are 2 Vilnius based aircraft with 22 local pilots and 40 local cabin crewmembers that operate on 14 routes flying 2:08 countries including the United Kingdom, France, Italy, Spain, Germany, Denmark, Norway and Ukraine.
"During our two years of operations in the Lithuanian capital as a local base, Wizz Air has carried over 800,000 passengers and the staffing of the base with Lithuanian professionals was also good news for the local job market. Wizz Air is Continuously opening new Lithuanian low fare routes. Recently we announced two new services Alesund and Trondheim starting in early June as well as the route connecting Vilnius with Kiev that will start operating from early July, and we look forward to further grow in Lithuania, "said Corporate Communications Manager at Wizz Air Daniel de Carvalho.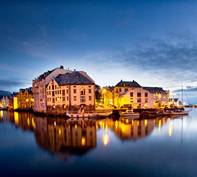 Ålesund is Norway's
Jugend Style capital.