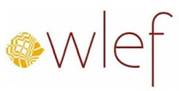 Vilnius:

World Lithuanian Economic Forum
June 03, 2013 08:00 —
June 03, 2013 20:00
Litexpo Exhibition Centre, Laisvės avenue 5, Vilnius LT-04215, Lithuania
WLEF is an event that brings together leading international and local economic players across a range of industries. The main event idea is to deliver this unique dialogue with leading Lithuanians from around the world so that they will make connections and explore the opportunities that Lithuania has to create a powerful global community of Lithuanians overseas.
The forum will gather business leaders, entrepreneurs, creators and successfull personalities of Lithuanian origin from USA, UK, China, Russia, Estonia, Belgium, France and other countries. The event will attract over 1000 participants, seeking to share their global business and management experience.
Business and government leaders will search for answers how should Lithuanian economy compete in the world by using nowadays global challenges, opportunities in various fields of economy. International speakers will present macro-economic global and Lithuanian forecast, they will reveal answers how to grow business successfully, find global markets, how and where to invest.

Read more...