A Lithuanian-American
librarians's views of Lietuva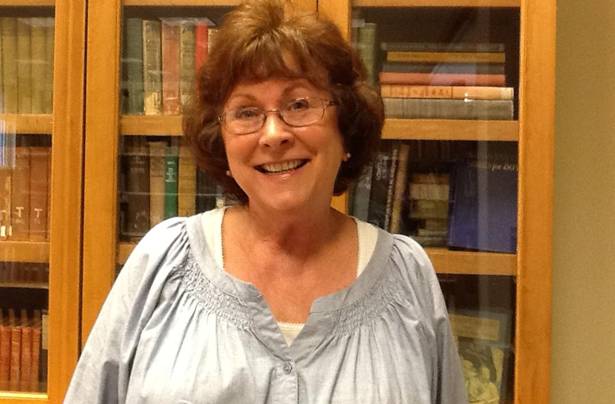 By Jurate Kutkute Burns
Florida, USA
My most recent visit to Lietuva concluded on September 24th of this year. It was my fifth visit since I first saw my parents' homeland in 1998 and I can honestly say that each time I come, my appreciation and love for this country grows.  Several of my  friends in Lietuva have asked me what I think of their country, or city,  as they wish to compare their vista with that seen by an  outsider. These are my impressions, colored in part by my own parents' views of what Lietuva meant to them.
First, Lietuva, while geographically small, has an enormous investment in artistic and intellectual capital. Artists, musicians, poets, writers and teachers are appreciated for their talents.   Vilniaus Senamiestis is truly an architectural treasure, and each year more of the decayed buildings are being refurbished. Valdovu Rumai is a state-of-the-art museum which ranks with the world's finest in quality of displays. Even small museums such as that of Anaztazija and Antanas Tamosaitis, present their treasures proudly, with honor. I was privileged to be given an after hours tour of Liongino Sepkos wood carvings at the Rokiskio Museum by a most enthusiastic guide, V. Kazlauskas. I was  in Rokiskis with my childhood friend, Vijole Arbas, to gather information for her mother's  (Ale Ruta) 100 year jubilee.
Secondly, the camaraderie among friends, or biciuliai, is enviable. In my personal experience, I have been warmly welcomed by cousins, my parents' friends, and total strangers who spend time showing me their museums and libraries. In Lietuva, I am treated as an honored guest, which is very special to me.
Third, the countryside is every bit as beautiful as the poets say. The lakes, the forests, the bountiful gardens and flowers are what inspired Ciurlionis and Maironis, among others. This was my first time to see Anyksciai, Rokiskis, Zarasai, and Moletai. I scattered a few strands of my recently deceased mother's hair from Ladakalnis and walked at tree top level at Laju takas in Anyksciai.
So, where do libraries come into this discussion? In typical fashion, we cannot avoid comparing ourselves to others in the same profession. I have Facebook Friends at various libraries, and tried to drop in on as many as I could during my unofficial visit. I stress unofficial, as the Lithuanian custom of welcoming visitors is so gracious and time-consuming, that I did not wish to stress anyone with my arrival. I enjoyed meeting Alyna Jaskuniene at the Birstono Public Library, as well as Reda Kiselyte,  the high school library in Rokiskis. She  knew we were coming and had a wonderful tea set out (including their unique candy, Karvutes.) I had to stop in at the Vilnius Jewish Library, started by another Facebook buddy, Wyman Brent.  I was greeted by the librarian, Zilvinas Beliauskas, and I was able to lighten my luggage by donating some English language books written by Jewish authors.
I had the unique pleasure of being in Vilnius for the return of our silver medalist basketball team. While I had seen on the internet how Lithuanians welcome returning champions and medalists, this was the first time I stood in the square with thousands of other cheering fans. It was a great feeling!
All of these experiences bring me closer to my Lithuanian roots, and closer to my friends and relatives. If I could, I would spend several months a year here, enjoying the food, the culture and the wonderful people.
So, to those who want an honest opinion from an outsider:  Stay proud of your beautiful homeland, maintain your values, your traditions  and love of nature. Keep those close ties with your biciuliai! You are fortunate to live in such surroundings.
Brief biographical sketch:
Jurate Kutkute Burns is a librarian in Destin Florida, but was born in a displaced persons camp in Germany, where her parents had fled in 1944. She grew up in Detroit and attended Lithuanian Saturday schools through the 8th grade. She is proud to be able to speak, read, and write Lithuanian.