Love and suicide in Lithuania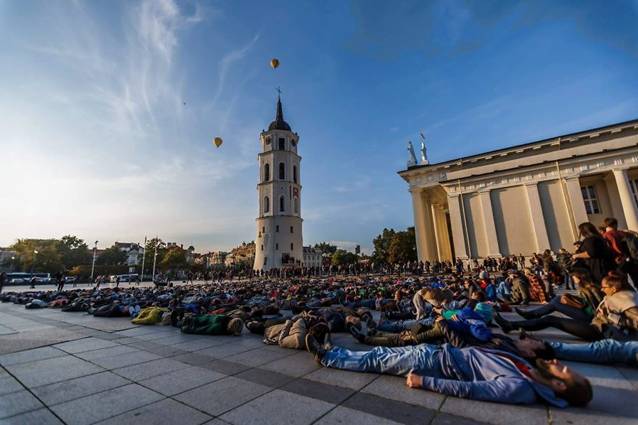 ARŪNAS SAKALAUSKAS: I INVITED 1095 PEOPLE TO LIE DOWN IN THE CATHEDRAL SQUARE
OF OUR CAPITAL CITY VILNIUS FOR EVERY SUICIDE MADE LAST YEAR.
Photo: Vladimiras Ivanovas
By Dr. Boris Vytautas Bakunas
A young Lithuanian policeman is found slumped in the seat of his car shot dead, his weapon clutched in one hand – in his other hand his mobile phone containing a text message he had received:  "I love another" (report by psychologist Andrius Kaluginas).
According to the World Health Organization, Lithuania now has the highest suicide rate in the world.  Psychiatrists, sociologists, and journalists often link Lithuania's skyrocketing suicide rate to social instability, poverty, high unemployment, and alcoholism.
What has gone largely unnoticed is that one of the leading causes of suicide among people under the age of thirty is unrequited love.
And it's not just a problem in Lithuania. In India, during the year preceding July of 2014, an average of 12 suicides a day occurred as a result of love affairs – compared to six due to unemployment and five to poverty.
In the United Kingdom, Dr. Frank Tallis and Professor Alex Gardner of Glasgow University have called on doctors to recognize lovesickness as a legitimate diagnosis, a new category of emotional disturbance.
What causes so many young people to kill themselves after they are rejected by the person they have fallen in love with?  Can anything be done to stem the rising tide of suicide for love?
What is Lovesickness?
According to Dr. Albert Ellis, recognized as one of the most influential psychotherapists of the 20th century by the American and the Canadian Psychological Associations, lovesickness is an "extreme form of super-romantic love called limerence," a term coined by psychologist Dorothy Tennov in her 1979 book Love and Limerence:  The Experience of Being in Love.
Limerence has several characteristics that distinguish it from mature romantic love.
People under the spell of limerence engage in obsessive thinking about their loved one.  Often as they lay their heads on their pillows at night, their minds flood with images of their beloved and the blissful future they will have when they are united.
When people in the throes of limerence think about the person they love, they focus on and exaggerate the positive qualities of their beloved and ignore or minimize any negative qualities.
Also, lovesick people express a dire need for their love to be returned in kind.  As a consequence, their moods swing back and forth between exultation when they see signs that their love is reciprocated and despair or anger when it is not.  In between, they experience bouts of extreme anxiety.
According to Dr. Ellis, several highly irrational beliefs underlie limerence:
"I absolutely must have my love reciprocated, or I am a worthless human being."
"It is horrible to lose my beloved.  I can't endure the loss of love."
"If my beloved does not love me, or we are parted, life has no value, and I just as well might be dead."
"My beloved is the only one in the world for me, and his or her love alone can make me happy."
What these irrational beliefs have in common is a dogmatically-held, absolute insistence that life circumstances insure a person's love goals be met, and that the person who is in love must never encounter frustration.
Overcoming Lovesickness
Mending a broken heart is one of the most difficult challenges humans face on the path to emotional maturity.  The power of love is so intense that anthropologist Helen Fisher, the author of Why We Love: The Nature and Chemistry of Romantic Love, has suggested that we begin regarding love not as an emotion, but as a universal human drive, stronger than the need for sex, perhaps even stronger than the will to live.
Nevertheless, most people who suffer the anguish of unrequited love do recover.  While there is no single cure-all, no known form of therapy that can help all people stricken with lovesickness recover painlessly, there are many things that people can do to reduce their suffering and regain the ability to lead satisfying lives. Here are just a few:
No matter how intense the emotional pain, do not give in to the urge to kill yourself. Even if you have been rejected by the one you love, you can never be certain that your beloved will not undergo a change of heart and take you back.
Strive to acquire the philosophy of the French writer Stendhal, who wrote:  "If you don't love me…I can love for both of us." The trouble with extremely romantic love, or limerence, is not only that disappointment can hurt us badly, but that what we really love is not the other person, but the thrills they give us.
Keep in mind that being in a state of extreme romantic love is similar to being high on drugs.  Dr. Helen Fisher has found that the during the early stages of romantic love, serotonin, dopamine, and norepinephrine are released in our brains, causing us to feel enhanced self-confidence, intense pleasure, and an enormous increase in energy.  Eventually, however, our brains become desensitized to these chemicals, and their effects moderate.
Actively seek other relationships.  Recognize that the notion that only one person can satisfy all of your love and companionship needs is absurd.  You can make new friends who share some of your interests.  Spend time with them.  Having more than one affectionate relationship in your life will give you a social safety net that will help you deal with the loss of any particular relationship.
Find and devote yourself to a vitally absorbing activity that you enjoy for its own sake, something outside yourself that involves a strong creative interest or social interaction with others.  Even better, find a way to help others without thought of getting an external reward in return.
If you have a friend you can truly trust, talk about your disheartening experience and share your feelings.  If not, consider seeking help from a mental health professional. If you have suicidal thoughts, call a suicide hotline or go to a hospital emergency room.
Finally, read, think, and strive to acquire a mature, philosophical acceptance of life's impermanence.  Every joy in life carries within it the seeds of suffering.  All lovers are eventually parted, either by distance or by death. Nothing on this earth is permanent.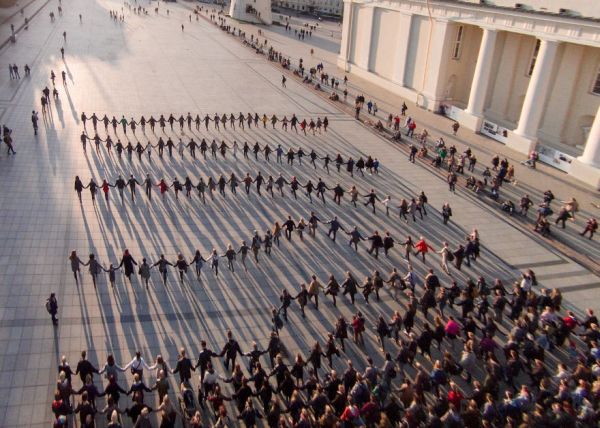 Photo: Karolis Janulis
Mature Love
Unlike limerence, mature love in its highest form is selfless.  In his book The Art of Loving, psychiatrist and philosopher Erich Fromm wrote that the "main condition for the achievement of love is the overcoming of one's narcissism."  He also wrote that "most people see the problem of love primarily as that of being loved, rather than that of loving, of one's capacity to love."
The hallmark of mature love is a genuine concern for others, a desire to see them grow and develop their full potential as human beings.  Mature love endures even when we come to see the flaws and imperfections of those we love.
The essence of mature love is captured in a true story about a wedding in Singapore in a book by Ajahn Brahm (born Peter Bretts).
After the wedding ceremony, the bride's father said to his new son-in-law, "You probably love my daughter a lot."
"Oh yes!" the young man answered.
"And you probably think that she is the most wonderful person in the world."
"She's sooo perfect in each and every way," the young man said.
"That's how it is when you get married," said the old man.  "But after a few years, you will begin to see the flaws in my daughter.  When you do…I want you to remember this:  If she didn't have those faults to begin with, Son-in-law, she would have married someone much better than you!"
So, if the one you love shows indifference, or even rejects your offer of love, remember that your beloved is an independent human being with the right to choose whom she or he loves. By taking rejection in love personally, you place your happiness and your sense of self-worth in the hands of another person.
Ask yourself, "Do I want to be with someone who does not want to be with me?"  Although you will feel pain at first, you may be surprised at the new strength you may find.
To Learn More about Love
Who Ordered this Truckoad of Dung:  Inspiring Stories for Welcoming Life's Difficulties by Ajahn Brahm (Wisdom Publications, 2005).
The Albert Ellis Reader:  A Guide to Well-Being Using Rational Emotive Behavior Therapy edited by Albert Ellis and Shawn Blau (Citadel Press, 1998).
Why We Love: The Nature and Chemistry of Romantic Love by Helen Fisher (Henry Holt, 2004).
The Art of Loving by Erich Fromm (Harper & Rowe, 1956).
Love and Limerance by Dorothy Tennov (Scarborough, 1999).
* * *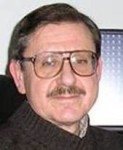 Dr. Boris Bakunas earned his PhD in educational psychology from the University of Illinois at Chicago in 1994. He is a full member of the American Psychological Association.