Two private investors, together with their partners, offered to municipality to lease the buildings for 25 years and invest nearly 8 m euro to the renovation of the heavily rundown buildings. The agreement has been made. While keeping their original looks and historical value (there are some fragments of decorated floors, etc. left that will be kept), the buildings are about to be reborn as 8 000 sq meter space for startups and related infrastructure.
The park itself will remain open to the public.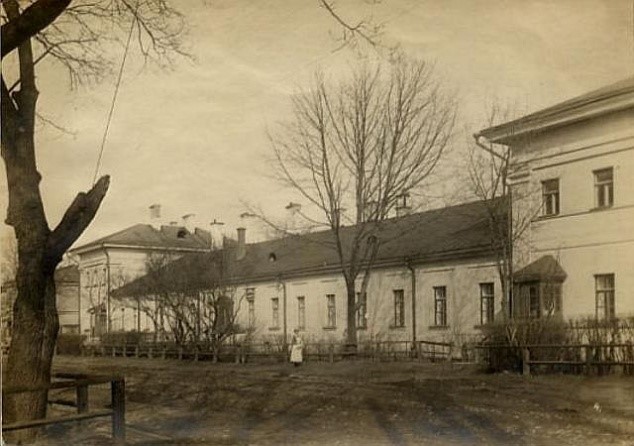 The territory was a baroque style park of the noble Sapiegos family, next to Sapiegos palace. In the XIX century, the park territory and its buildings were turned into a hospital. Unfortunately, a huge part of historical values were destroyed during the process. It remained a hospital until last year, when the hospital was moved to more suitable and modern buildings.
Who will come here?
The renovated space will host venture capital funds (IMI.VC, Practica), startup accelerator (Startup Highway), hubs by more developed startups (Vinted and Game Insight), innovative hub by TEO (biggest telecom company in Lithuania), and of course, startups of different size and maturity. The startups that can stay in the park will have to be approved by selection committee, formed of 7 people (including representatives of VC funds, Vilnius municipality, etc.), thus hoping to provide opportunity for best of the best.
What is more, the park will host related infrastructure, such as lawyers' offices, specializing in startups, creative media agency, etc.
In addition, it will have food lab, sports facility, a small hostel, plus conference halls.
As of today, we already have more than 150 startups, that applied to join the park. 1 in every 7 of them had no previous office in Vilnius (are from abroad, from another city or totally new)
The goal
In recent years, Lithuanian startup ecosystem skyrocketed with 2014 being the record year. However, we see that in order to keep this growth and excel, we need more talent, more startups, more success stories, more venture capital funds. Experience of similar parks around the world shows, that getting the whole ecosystem under one roof really helps, i.e. TechCityUK managed to increase the amount of venture capital 20 times in only few years. 
What is more, to achieve these goals, the park will offer:
- at least 725 working places
- at least 20 per cent of them will be dedicated to startups that had no previous experience in Vilnius
- at least 12 working places will be dedicated for startups from abroad for 3 months, so that they can have an easy start in Vilnius
- meetings with at least 10 foreign venture capital funds will be organised for park community per year, so that startups could pitch their ideas, get funding and grow.
- at least 12 industry events per year, so that community can share their experiences and learn from guest speakers.
Also, we are continuously communicating with similar parks around the world and looking at their best practices to try implementing them in Vilnius, i.e. offering special discounts for members of the park to use lawyers or creative media agency consultation, introducing direct contact databases and many other things.
Monika Poškaitytė | Communication Coordinator
Vilnius Tech Park | monika@vilniustechpark.com | +370 674 46673
www.vilniustechpark.com | Facebook | LinkedIn | Twitter