Mon, 14th February, 2011 - Posted by admin
Section Editor
LIISA LEITZINGER

Liisa Leitzinger moved to Lithuania from Finland 15 years ago. She has graduated from Vilnius University and worked as Vilnius City Guide for tourists from Finland and as a director of a small guest house and restaurant "Mano Liza" in Vilnius Old Town. "My guests are always pleasantly surprised about Lithuania", says Liisa, "hotels are relatively new and unique, food has homemade taste to it, prices are the lowest in Europe and the Vilnius Old Town charm never fails!"
Contact email: liisa.leitzinger@gmail.com
Web page: www.hotelinvilnius.com
EVALDA ŠIŠKAUSKIENĖ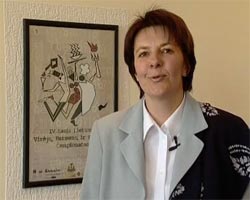 Evalda Šiškauskienė is a prominent part of Lithuania's hotel, restaraunt and hospitality industry. Her twenty five years of experience includes various director positions at some of the finest hotels in Vilnius and ownership of three very popular restaurants in the Vilnius area. From 1991to 2008 she served as President of Lithuanian Hotel and Restaurant Association and was recently reelected for another four years. She is also experienced in lobbying and working with government, state institutions and ministries. She is also an EXCOM member in HOTREC - HOTREC is the trade association of hotels, restaurants and cafes in the European Union bringing together 40 national hospitality associations in 24 countries across Europe - from Portugal to Finland and from Ireland to Greece. Evalda has Masters degrees in Philology from Vilnius Univesity and also studied Psychology.She is fluent in Lithuanian, Russian and English. She is now part of  " JP STUDIO" Hotel Consultancy Company.

Email: evalda@lvra.lt
Web site: www.jpstudija.lt
BARBARA ISHERWOOD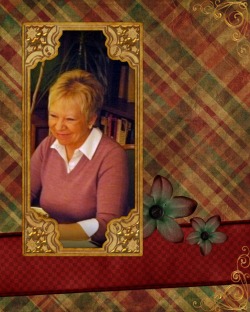 Barbara Isherwood is President of IWAV (the International Women's Association of Vilnius), a charitable organization and support group that unites women living in Lithuania.  IWAV organizes monthly coffee mornings to which all members and newcomers are invited to share news or just chat and enjoy the treats.  The association also offers many other opportunities to socialize; from Lunch Bunch to Book Club to Playgroup to regular Evening Socials. IWAV is also an increasingly important charitable presence in Lithuania as each year we host a very popular Charity Christmas Bazaar and a springtime Breast Cancer Awareness Event.
Email: barbara@mikelittle.lt