Fri, 20th May, 2011 - Posted by admin
By Tanushree Poddar, Deccan Chronicle, South India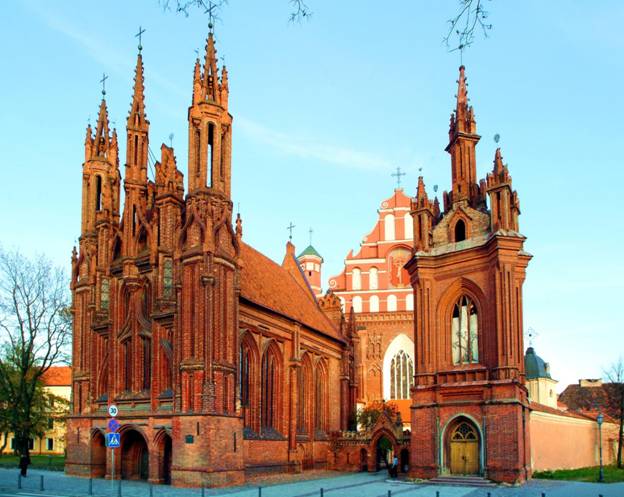 St. Anne's Church in Vilnius.
Photo: www.travel.lt
When Napoleon saw this church, he wanted to carry it away with him on the palm of his hand and gift it to his sweetheart, Josephine," our guide informed us with a twinkle in her eyes. "Thankfully, he could not fulfill his wishes and the church still remains in Vilnius." I was not surprised.
I would have liked to carry the stunning church home, too. St. Anne's church evokes covetousness in all breasts. It is so beautiful. Vilnius, the capital of Lithuania, is an artist's dream. With its emerald forests, cobalt lakes, cerise spires and pine scented air, it is a romantic paradise. Apart from lovely landscape, it has some of the most beautiful churches I have ever seen.
Read more at:
http://www.deccanchronicle.com/tabloid/sunday-chronicle/travel/romantic-paradise-187
The Deccan Chronicle is a daily newspaper published through the Andhra Pradesh, Karnataka, and Tamil Nadu states of India. It is published in English, and is the largest circulation English-language newspaper in the south of India. The newspaper's name derives from the originating place Deccan regions of India.