VilNews INFORMATION FOR ADVERTISERS
VilNews e-magazine is in a restarting phase. But our VilNews newsletter has been around for many years and has become a dear and welcome source of information and inspiration for thousands of readers around the world. Lithuania is characterized by the fact that about half of the nation's population (or their descendants) are living outside the country,  and VilNews has an important mission as a public forum and source of information for and between potentially 5 to 6 million people living in the mother land or otherwise scattered around in Europe, America, Asia, Africa and Australia.
Therefore, advertising in our VilNews e-magazine gives you access to a large and rapidly expanding group of Lithuanian-related people in the very country and around the globe; opinion makers, business professionals, internationalists, academics, politicians, travellers and others with interest in what goes on in Lithuania and within the country's widespread population abroad.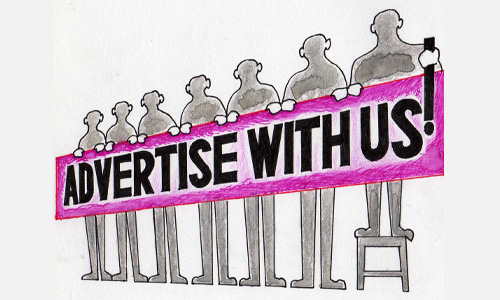 Contact us at:
ads@VilNews.com
NOTE: VilNews reserve the rights, at its own discretion, to reject any advertising, that doesn't meet the standards and codex for advertising in VilNews.