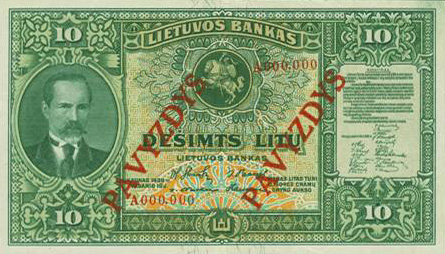 In connection to this year's Lithuanian Independence Day, it might be of your interest to know that in 1938 there was printed an unissued ten litu banknote commemorating the 20th anniversary of Lithuanian independence 1918-1938.
President Smetona and the Declaration of Independence is on the note's face, and the Council of Lithuania is on the back. Smetona is interred in a mausoleum in Ohio.
Submitted by Frank Passic, Albion, Michigan.