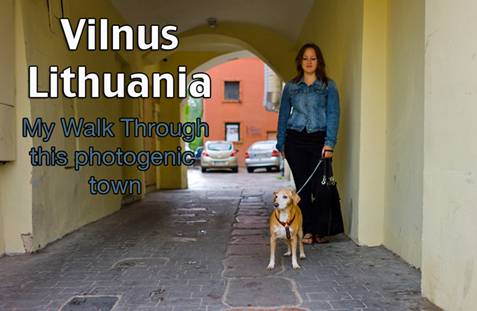 Vilnius Lithuania – My walk through this photogenic town
By Steve Huff
So here I am today..another day of serious photo opportunities! I am in Vilnius Lithuania for the next stop on the Seal European summer tour and yesterday I walked around quite a bit snapping shots of this lovely charming town. Had my Fuji X100 (new firmware rumored to be coming within the week) and Leica M9 with me and both gave me wonderful results, can't complain about either of these lovely cameras.
I started the day early morning as the weather was brisk, cool, and sunny. In other words, PERFECT! Back home in Phoenix it is 110 and sunny so I am really enjoying this weather while I can get it! As I looked out of my hotel window I thought "Perfect Photo Weather"!
BTW, I am also staying at a beautiful hotel here in town and had to snap a couple as I left my room. Love the old world charm of this place.
You'll find the complete story and see the rest of Steve Huff's photos at:
http://www.stevehuffphoto.com/2011/06/21/vilnius-lithuania-my-walk-through-this-photogenic-town/