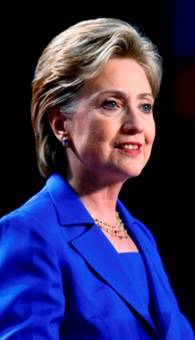 US Secretary of State Hillary Clinton will this week visit Hungary and Lithuania as part of a tour focused on promoting human rights and democracy.
Clinton will be in Budapest for the opening of the Lantos Institute, named after Tom Lantos, the Hungarian-born Holocaust survivor and outspoken global human rights advocate who died in 2008.
The event "is an opportunity to reinforce our commitment to pluralism," said Tomicah Tillemann, a senior advisor for civil society and emerging democracies.
The top US diplomat will also meet with Hungarian Prime Minister Viktor Orban and Foreign Minister Janos Martonyi as Hungary's right-wing government comes under fire over the direction it has been taking the country.
On the 30th of June 30 Clinton will travel to Vilnius for the Community of Democracies ministerial meeting that will bring together senior government officials, parliamentarians, non-government organizations, women and youth leaders and the private sector.
Their aim will be "to advance the shared goals of strengthening civil society and support emerging democracies," State Department spokeswoman Victoria Nuland said in a statement.
She will also meet President Dalia Grybauskaite, Prime Minister Andrius Kubilius and other Lithuanian officials, Nuland said.
In the runup to the ministerial meeting, Tillemann said, there will be a meeting to help 85 civil society activists from Belarus and other countries in the region to learn how to use technology better to advance their aims.
Earlier this month US President Barack Obama extended sanctions on Belarus over its violent suppression of protests and arrest of opposition figures in the wake of December's disputed elections.