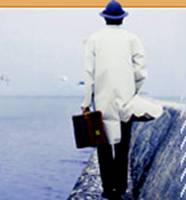 PHOTO: http://www.migracija.lt
On 1 January 20111, the population of the EU27 was estimated at 502.5 million, compared with 501.1 million on 1 January 2010. The population of the EU27 grew by 1.4 million in 2010, an annual rate of +2.7 per 1000 inhabitants, due to a natural increase of 0.5 million (+1.0‰) and net migration of 0.9 million (+1.7‰).
These figures come from a report published by Eurostat, the statistical office of the European Union.
In 2010, over 60% of the increase in the EU27 population came from migration. In relative terms, Luxembourg (+15.1‰), Malta (+5.4‰), Sweden (+5.3‰).
Italy (+5.2‰) and Belgium (+5.1‰) had the largest net inflows.
Lithuania (-23.7‰) and Ireland (-7.5‰) recorded the highest net outflows.

Crude rates of population change (per 1000 population)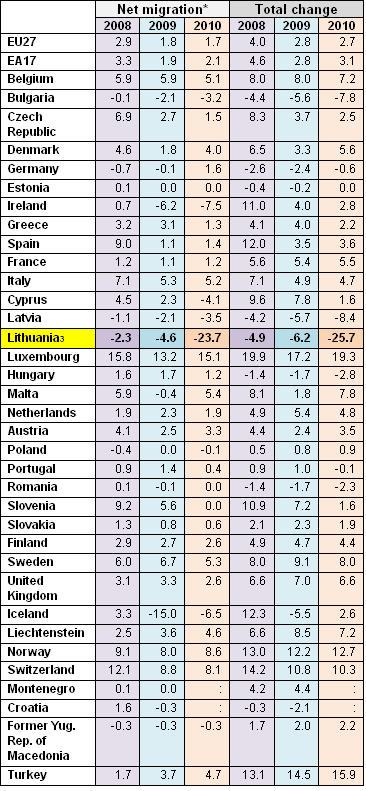 * Including the statistical adjustment that corresponds to all changes in the population that cannot be classified as births, deaths, immigration or emigration.
3. Due to administrative reasons, the relatively high net migration in Lithuania in 2010 may include emigration that took place over previous years.
Eurostat news releases on the Internet: http://ec.europa.eu/eurostat