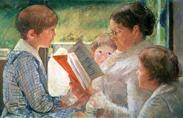 I am Isolde Ira Pozelaite – Davis AM, a grandmother of three beautiful grandchildren.
A lady who lives in the Lithuanian retirement Village where I live as well, has given me to read a photocopied pamphlet LITHUANIA IN A GLOBAL PERSPECTIVE.
I would like to buy, If this is possible, 3 copies of this excellent publication. My grandchildren are 7, 12, 14 years old. I would read with them your well illustrated publication and encourage them to ask questions.
This would lead to a discussion and explanations. Have been a High School teacher for 38 years teaching French and German and 20 years Lithuanian in Australia. As you see old habits are difficult to forget. Will be 87 years in May, 2010.
Isolde Ira Poželaitė – Davis AM
Australian-Lithuanian